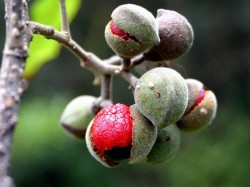 Tuesday - Ngai Tahu is planting a million native trees and converting some of its farms to horticulture as part of its strategy to deal with climate change.

Friday - New central bank head Adrian Orr is warning of financial crisis and mass social unrest if the world doesn't urgently address climate change.

9 Jul 18 - New Zealand's $39 billion public retirement fund is among major investors applying renewed pressure to carbon-intensive industries.

26 Jun 18 - Energy company Trustpower says the Government needs to use "joined-up thinking" on climate change.

20 Jun 18 - New Zealanders are among the billions of city dwellers who will be hit by the impacts of climate change within three decades, a new report shows.

20 Jun 18 - By JONATHAN McKEOWN | It is always refreshing when structures and processes work as they were designed to. It's an absolute triumph when it involves the public sector, an industry body and business.

15 Jun 18 - A document likely to underpin the Government's plans to decarbonise the economy is being called dangerously misleading.
---
14 Jun 18 - Carbon prices of $50 to $350 a tonne by 2020 will drive investments in low-emissions development of Maori land, creating jobs and alleviating poverty along the way, the Government is being told.
12 Jun 18 - Climate minister James Shaw has invited the National Party to help him to draft the Zero Carbon Act.
11 Jun 18 - The Government has finally released some of its proposed changes to the Emissions Trading Scheme's forestry rules – but the sector won't see the rest until the end of the year.
11 Jun 18 - Developing a sustainable hydrogen energy industry will be on the agenda for talks between New Zealand and Japan this week.
6 Jun 18 - The Interim Climate Change Committee will investigate the impact of further oil and gas exploration on New Zealand's emissions reduction targets.
31 May 18 - The first deal has been done under the Government's Billion Trees programme.
28 May 18 - By publisher ADELIA HALLETT | Debate about the future of oil prospecting in New Zealand is ignoring one very important point - the world is facing an emissions crisis, and the future does not include...
23 May 18 - New Zealand's greenhouse gas emissions could be cut by more 640,000 tonnes a year by burning wood instead of coal in boilers in the Otago region alone.
17 May 18 - Another organisation is telling the Government to shift the tax burden from the production of private wealth to the consumption of public wealth, aka the environment.
11 May 18 - The Government will set aside an extra $15 million in next week's Budget to boost the capacity of the new forestry fervice.
10 May 18 - KiwiRail says the new government hasn't told it to reverse plans to replace electric locomotives on the Main Trunk Line with diesel engines.
10 May 18 - New Zealand's land-based primary industries need to get ready for more serious crop diseases as climate change causes longer droughts, warns new research.
---