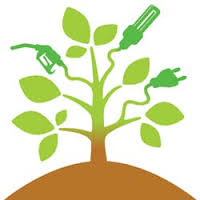 Friday - A cross-party report on how New Zealand can get to net-zero emissions in the second half of the century ignores some immediate opportunities, the Bioenergy Association says.

Wednesday - New Zealand has received the strongest indication yet of cross-party agreement on climate change, with climate minister and deputy prime minister Paula Bennett saying she can work with a new far-reaching report on how the country can be carbon-neutral.

21 Mar 17 - Two reports out today signal a sea-change for New Zealand. One says the New Zealand's economy is reaching its environmental limits. The other says New Zealand cannot meet its Paris Agreement emissions reduction targets without changing land use.

21 Mar 17 - New Zealand cannot cut greenhouse gas emissions in line with the Paris Agreement and keep farming the way it is now.
17 Mar 17 - Air New Zealand and Virgin Australia say they now have a shortlist of companies to supply them with biofuels.

15 Mar 17 - Landowners wanting to plant small-to-medium-sized new forests might be able to get some government funding to help them.

10 Mar 17 - The Opportunities Party would put a cap on New Zealand's greenhouse gas emissions, get rid of the $25 carbon price cap and free credits for heavy emitters and bring some agricultural emissions into the Emissions Trading Scheme.
---
10 Mar 17 - Researchers have reminded the world's governments that forests will play a vital role in mitigating the effects of climate change – provided policies are robustly pursued and reported with...
8 Mar 17 - New Zealand needs to broaden use of renewable energy beyond the electricity generation, says the new energy minister - but she expects fossil fuels to stay in the mix.
1 Mar 17 - Climate change will mean more poisonous algal blooms in New Zealand's rivers and lakes, a scientist is warning.
22 Feb 17 - The Government is looking at changing some current land uses – including forestry and farming – to cut New Zealand's greenhouse gas emissions.
21 Feb 17 - The Government risks court action over its latest energy efficiency strategy, says energy campaigner Jeanette Fitzsimons.
17 Feb 17 - Here is a vision of the future in a warming world without fossil fuels:
13 Feb 17 - By editor ADELIA HALLETT | Try these numbers: Humans are causing the climate to change at 170 times the natural rate. Our "carbon budget" to keep warming below 1.5deg will be used up in five years....
10 Feb 17 - A world-leading environmental impact bond scheme could channel substantial private investment into planting vast areas of native and exotic forests in New Zealand.
9 Feb 17 - New Zealand cannot rely on international carbon credits to meet its emissions reductions targets after 2030, officials have told the Government, warning that credits could be expensive and in short...
1 Feb 17 - It's hard to appreciate the difference electricity makes to your life, unless you've ever had to live entirely without it.
27 Jan 17 - Here is how to turn a forest into a carbon-consuming machine that will help to contain global warming. Leave it alone. Let it grow. Do not log it.
26 Jan 17 - People collapse, buildings collapse, economies collapse and even entire human civilizations collapse. Collapse is also common in the natural world – animal populations and ecosystems collapse.
---