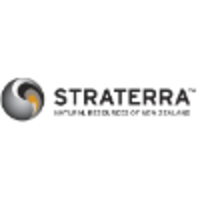 Thursday - Record-high carbon prices risk driving away the very companies New Zealand needs in its push to decarbonise the economy, the minerals sector says.

Thursday - Negotiators have ruled out an overhaul of private courts that allow energy companies to sue national governments when climate change policies hurt their profits.

Thursday - Change in the far north is happening so fast that soon the Arctic won't be arctic any more.

Wednesday - There is strong evidence that deteriorating environments caused by climate change are driving millions of people to resort to mass migration in their search for a better life, both within countries and across borders.

Tuesday - New Zealand's largest financial institutions and companies will be the first in the world to face mandatory disclosure of their climate risks.

Tuesday - While covid-19 wreaks havoc on economies, industries and businesses around the world, some challenges are equally as urgent and potentially as devastating.

Monday - Global temperatures could exceed the 1.5deg limit set in the Paris Agreement in the next decade, according to a World Meteorological Society report for the United Nations.
---
11 Sep 20 - The devastating wildfires now sweeping across the western United States are among the sparks from climate change that could ignite a financial crisis by damaging home values, state tourism and local...
11 Sep 20 - For thousands of years, an unknown virus lingered quietly among the wild ruminants of South Africa.
11 Sep 20 - A push to develop Australia's gas resources could jeopardise global efforts keep global warming to safe levels, eating up more than a quarter of the world's remaining carbon budget, a new report...
11 Sep 20 - International conservation organisation WWF says the world's populations of wildlife have fallen 68 per cent since 1978, and a leaked United Nations report shows that none of the 2020 biodiversity...
9 Sep 20 - Any gas discovery by Beach Energy off the North Otago coast next year could require a further two years' work to plan and prepare an appraisal drilling programme to determine how to develop it, the...
9 Sep 20 - Dates for the Environmental Defence Society's Climate Change and Business Conference have been changed.
9 Sep 20 - Live fast, die young is a truism often applied to rock stars but could just as easily describe trees, according to new research. Trees that grow rapidly have a shorter lifespan, which could spell bad...
8 Sep 20 - The Government is trying to find a way to calculate the cost of the country's likely carbon debt – and is considering using revenue from the Emissions Trading Scheme to buy international carbon...
7 Sep 20 - The world's biggest pork producer is promising to be carbon-negative on its own emissions by 2030.
7 Sep 20 - Thirty years ago, in a small Swedish city called Sundsvall, the Intergovernmental Panel on Climate Change (IPCC) released its first major report.
7 Sep 20 - Six young Portuguese activists are taking a European human rights case against 33 countries in the latest legal effort to force governments to step up their fight against climate change.
7 Sep 20 - Flying is responsible for 3.5 per cent of global emissions, scientists say in new research.
---