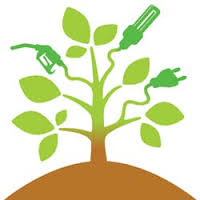 Friday - A cross-party report on how New Zealand can get to net-zero emissions in the second half of the century ignores some immediate opportunities, the Bioenergy Association says.

Thursday - A bill to include sustainability measures in public finance reporting has been voted down – despite Government MPs saying they supported the sentiment.

Thursday - Scientists in California who turned a patch of natural grassland into a laboratory have established a subtle link between flowering times and the mix of species in an ecosystem – indicating that global warming could change planetary biology and disrupt ecosystems in hitherto unsuspected ways.

Wednesday - New Zealand has received the strongest indication yet of cross-party agreement on climate change, with climate minister and deputy prime minister Paula Bennett saying she can work with a new far-reaching report on how the country can be carbon-neutral.

Wednesday - If anything, it's worse than expected: sweeping cutbacks to environmental programmes; an abandonment of efforts aimed at cleaning up air and water pollution around the US; and, most worrying for the world in general, an end to multimillion-dollar funding for satellite launches and other science projects aimed at tackling climate change.

20 Mar 17 - Two major environmental reports and a new sustainability law are on the agenda this week.

20 Mar 17 - Scientists have calculated that at least 30 per cent and perhaps one half of the decline in Arctic summer sea ice could be attributed to natural causes – changes of ocean and atmospheric circulation that happen according to some long-term cycle.
---
17 Mar 17 - China's air pollution makes many of its towns and cities almost intolerable for their inhabitants. A 2015 report put the numbers killed daily by foul air at 4000 to 5000.
16 Mar 17 - Scientists have worked out how to combat climate change and improve human health, one mouthful at a time.
16 Mar 17 - Mixing biofuels into aviation gas cuts chemtrails, new research shows.
16 Mar 17 - The theory of human-induced climate change is based on the honest reporting of facts, says a new study into publication bias.
14 Mar 17 - Governments will need private capital to deal with the multi-billion-dollar challenges of adapting to climate change, says a report out today.
14 Mar 17 - By 2030, sea level rise driven by global warming could be costing the Netherlands city of Rotterdam $US240 million a year.
14 Mar 17 - The biggest and worst droughts might not stay fixed in one place but can travel thousands of kilometres from their origin, according to a new study.
10 Mar 17 - Atmospheric carbon dioxide in the Southern Hemisphere continues to rise, with testing at Wellington's Baring Head now consistently recording around 401 parts per million.
10 Mar 17 - Researchers have reminded the world's governments that forests will play a vital role in mitigating the effects of climate change – provided policies are robustly pursued and reported with...
9 Mar 17 - Pressure is mounting for New Zealand to make deep emissions cuts by the second half of the century, despite the country's official target being to only halve emissions by 2050.
8 Mar 17 - Climate change has made it to the top echelons of New Zealand's two major political parties.
8 Mar 17 - Australians endured another intense summer, with more than 200 record-breaking extreme weather events driven by climate change, a new Climate Council report says.
---