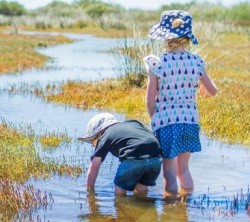 Thursday - Dairy farmers will have to disclosure how much synthetic nitrogen fertiliser they are putting on their land under new rules expected to clean up waterways and cut greenhouse gas emissions.
Thursday - Climate change is the top priority for sustainability professionals working in New Zealand, new research shows.

Tuesday - One of the country's largest local authorities says the Government 's plans for urban development are at odds with its programme for combatting climate change.

Tuesday - Coromandel MP Scott Simpson says he's pleased to have kept the climate and environment portfolios in yesterday's National Party reshuffle but had no say in the matter.

Tuesday - The Climate Action Tracker international climate science coalition holds an online summit today on achieving net-zero emissions energy systems.

Monday - New National Party leader Todd Muller says the drive toward a low-emissions economy should continue despite the effects of the covid-19 pandemic on the economy.

Monday - Australian businesses, unions, investors and environmentalists are joining forces in a call for a covid-19 pandemic economic recovery programme based on energy efficiency.
---
Monday - Horizons Regional Council is expected to approve its 2020/21 annual plan today, with $175,000 going to assessing the region's vulnerability to climate change.
22 May 20 - The outcome of National's leadership stoush today is unlikely to affect the party's approach to climate policy.
20 May 20 - The global economic shutdown caused by the covid-19 pandemic cut the world's greenhouse gas by nearly 18 million tonnes a day – and the second-highest rate of reduction was in New Zealand.
19 May 20 - The Government will make no announcements about changes to the Emissions Trading Scheme until after surrender date on May 31.
18 May 20 - The Sustainable Business Council is calling for aa cross-party consensus over the spending of covid-19 pandemic recovery money on decarbonising the economy.
14 May 20 - The Government's plans for urban development are at odds with its programme for dealing with climate change, says Greater Wellington Regional Council.
14 May 20 - Improving the energy efficiency of existing buildings should be the country's top energy priority, an insulation company says.
13 May 20 - Rising temperatures will increase crop losses as warmer soils encourage the growth of pathogenic soil fungi, scientists say.
11 May 20 - Businesses should not be forced to disclose their exposure to risks from climate change, Business New Zealand says.
7 May 20 - Officials are working on national guidelines to help councils to deal with greenhouse gas emissions in planning processes and consents.
5 May 20 - The biggest overhaul of the Emissions Trading Scheme since it was gutted in 2010 is back before Parliament.
5 May 20 - Major investors are backing calls to make the covid-19 economic recovery consistent with cutting greenhouse gas emissions.
---