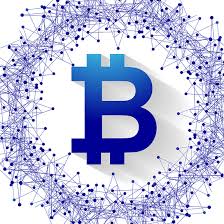 Thursday - Businesses will soon be able to price and trade carbon without the help of governments by using blockchain technology, says a social enterprise about to launch a new carbon platform.
Monday - Climate mismanagement under the National government means New Zealand will have to use international carbon credits to meet its emissions reduction targets, says a leading carbon forestry executive.

6 Nov 18 - Beef, lamb and deer farmers say they accept New Zealand's methane emissions will have be cut – but not to net-zero.

31 Oct 18 - A global failure to cut greenhouse gas emissions will see New Zealand farmers face demands for major production cuts, the world's largest milk-producer is warning.

15 Oct 18 - New Zealand's monetary policy system is a good model for the Zero Carbon Act, says the country's stock exchange.

3 Oct 18 - By publisher ADELIA HALLETT | One of the most important scientific papers ever produced will be released on Monday, and the ramifications for New Zealand could be huge.

4 Sep 18 - What went wrong with New Zealand's Emissions Trading Scheme? The Productivity Commission spells it out in a report released today.
---
22 Aug 18 - The Government might crack down on companies using cheap credits to cover their carbon liabilities while banking or selling credits given to them by taxpayers.
14 Aug 18 - The Government might intervene in the market to lift carbon prices before 2020, but it has no plan to introduce a price floor.
2 May 18 - Access to international carbon markets and getting the rest of the world to cut emissions from agriculture are two of New Zealand's negotiating priorities at international climate talks this week.
24 Apr 18 - The Government is locating sources of international units that could be used to meet New Zealand's international climate obligations – but hasn't decided yet whether to use them.
20 Feb 18 - The Government could hedge against its $10 billion future carbon bill now – with a money-back guarantee, says carbon trader Nigel Brunel.
9 Feb 18 - Trade-exposed heavy emitters sitting on free NZUs from taxpayers will be able to keep using them - even if they did contribute to New Zealand's embarrassing "dodgy credits" incident.
25 Jan 18 - The new government will not officially increase the country's 2020 emissions reduction target.
22 Jan 18 - New Zealand's greenhouse gas emissions blow-out continues unabashed, with net emissions expected to more than double by 2030, despite international pledges to cut them.
22 Jan 18 - Government policies – including the Emissions Trading Scheme - are expected to start making a dent in New Zealand's agricultural emissions over the next 12 years.
8 Dec 17 - Officials are working on getting New Zealand access to international carbon markets when they develop – but they don't want their activities made public.
20 Nov 17 - Entities with future carbon liabilities should be thinking about hedging with European units – and that includes the country itself, says a leading carbon broker.
16 Nov 17 - Government officials have looked at cutting the allocation of free credits to some industrial emitters by between 1 per cent and 3 per cent a year.
---