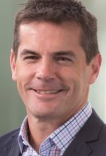 Tuesday - The interim climate commission has just been announced.

21 Mar 18 - The absence of sea ice near Antarctica over the past six weeks has astonished scientists aboard the research vessel Tangaroa.

19 Mar 18 - By publisher ADELIA HALLETT | When it comes to action on climate change, we're pretty much back to where we were 10 years ago, when Carbon News started publishing.

12 Mar 18 - New Zealand's top science body is joining 21 others calling on Commonwealth countries to show "bold leadership" on climate change.

2 Mar 18 - By publisher ADELIA HALLETT | Yesterday, a young woman told an audience that included two Cabinet ministers that she was suffering from depression because of climate change.

1 Mar 18 - Many of the world's coral reefs could begin to erode within 30 years as a result of increasing ocean acidity, according to new research.

27 Feb 18 - New Zealand could run its heavy vehicles on locally produced low-carbon biofuels – but only if the country decides collectively to act.
---
26 Feb 18 - Scientists fear secret excavation of ancient kauri logs from swamps is hampering their ability to predict future climate change.
23 Feb 18 - This summer is about to become New Zealand's hottest in history - despite a sub-tropical storm and two ex-tropical cyclones.
13 Feb 18 - PyeongChang turned on typical freezing South Korea weather for the first few days of the Winter Olympics … but overall the event is getting warmer.
30 Jan 18 - Man-made phosphorus pollution is reaching dangerously high levels in freshwater basins, new research says.
25 Jan 18 - Big diet changes – possibly incentivised by taxes on foods with a high carbon footprint - are coming if the world is to avoid dangerous levels of climate change, scientists say.
7 Dec 17 - Floods, fires, droughts, storms, slips, pests and diseases are Auckland's future, threatening primary production and human health, warns a new report.
5 Dec 17 - New Zealand needs to start planning now for the impacts climate change will have on its oceans and fisheries, scientists say.
1 Dec 17 - Scientists increasingly agree that the world might need negative emissions to prevent catastrophic warming.
1 Dec 17 - Amazon, Microsoft and Google are among those in a race to hire artificial intelligence researchers to advance their efforts on autonomous vehicles, medical diagnostics and a range of other ventures.
29 Nov 17 - As many as one in six species faces extinction as a result of climate change, scientists are warning in a new report.
29 Nov 17 - Karaka leaves gathered by naturalists on board HM Bark Endeavour nearly 250 years ago are helping today's researchers to understand climate change.
29 Nov 17 - Melting glaciers might be making ocean water more acidic, an unexpected finding that's given scientists new cause for concern.
---