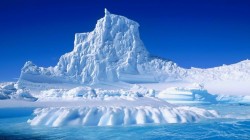 Friday - More money for research in Antarctica will help scientists to understand how global warming is affecting Antarctica, says Science New Zealand chief executive Anthony Scott

Wednesday - In the next 25 years, more than half of all of Switzerland's small glaciers will disappear − and Canada could lose 70 per cent of the volume of its frozen rivers by 2100.

23 May 17 - Substantial cuts to greenhouse gas emissions now will prevent New Zealanders alive today being exposed to temperatures they have never experienced before, says the New Zealand lead author of research published today.

16 May 17 - Failing to hold climate warming to 1.5deg could spell disaster for New Zealand's ancient West Coast podocarps forests, new research shows.

12 May 17 - Circulation changes caused by warming waters and melting polar ice are the most probable explanations for the rapidly falling levels of oxygen in the ocean.

10 May 17 - What will New Zealand do when 12,000 climate refugees from Tuvalu arrive on its doorstep?

8 May 17 - Ingenuity in laboratories worldwide is harnessing microbes, water and hot air to produce different types of renewable energy from greenhouse gas.
---
5 May 17 - April was – officially - warmer and wetter than usual.
5 May 17 - If we believe that we can personally help to stop climate change with individual actions – such as turning the thermostat down – then we are more likely to make a difference, according to new...
3 May 17 - European researchers stress urgency in tackling global warming to meet climate targets, and say the goal of a less than 2deg rise may be unrealistic.
2 May 17 - Another Auckland University student has turned what might have been the biggest moment of her life to date – graduation – into a protest against the university's investment in fossil fuels.
2 May 17 - Nitrite pollution caused by rising temperatures is changing the chemistry of coastal waters, threatening more algal blooms and zones devoid of fish.
28 Apr 17 - The Government is publicly acknowledging that the dairy industry is running into environmental limits.
28 Apr 17 - Scientists have long been aware of a forest's ability to absorb carbon, but a new US study has discovered trees that emit methane.
21 Apr 17 - Chalk up another climate milestone … atmospheric carbon dioxide concentrations hit 410 parts-per-million this week, the highest they've been in more than 15 million years.
20 Apr 17 - The Harvard scientist who pioneered a "bionic leaf" that could generate the production of fuel has taken artificial photosynthesis a step further.
19 Apr 17 - By TIM RADFORD | Keep that seat belt buckled − it could be a bumpy flight. New research predicts that severe clear air turbulence in the stratosphere could increase by 149 per cent because of...
12 Apr 17 - New Zealand's waterways are in trouble and climate change is making it worse, the Prime Minister's chief science adviser is warning.
10 Apr 17 - The world is "meandering into a failed future" because of its unwillingness to take decisive action on climate change, a leading UK academic has warned.
---