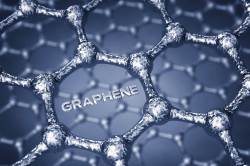 Tuesday - A new ultra-thin film that absorbs solar energy could revolutionise the harvesting of solar thermal energy.

13 Mar 19 - Atmospheric physicist Professor James Renwick is struggling with the idea that the world might really delay action on climate change to the point of disaster.

8 Mar 19 - New Zealand's mayors have been asked whether they believe humans are causing the climate to change.

6 Mar 19 - New Zealand has experienced two of the three hottest summers on record over the past two years.

6 Mar 19 - Billions of tonnes of carbon dioxide could be removed from the air with special filters, scientists say.

27 Feb 19 - The risk of Queensland fruit flies establishing in New Zealand is expecting to increase as the climate warms, threatening the country's horticultural industry.
25 Feb 19 - A National government might give fewer free carbon credits to trade-exposed industrial emitters but is unlikely to force a large-scale reduction in biological emissions from agriculture, according to a new paper.
---
25 Feb 19 - Ten years ago, New Zealand companies were in the United States trying to win a share of President Barack Obama's $300 billion investment in renewable energy.
13 Feb 19 - Ten years ago, some of New Zealand's biggest emitters were seeking more time to make submissions on the National Government's Emissions Trading Scheme review because they were worried submissions...
1 Feb 19 - The chemical process used by Scuba divers can efficiently strip carbon dioxide out of the residue of coal-fired electricity generation, scientists say.
22 Jan 19 - Ten years ago, the fledgling Emissions Trading Scheme was under review as a result of the newly elected National Party's confidence-and-supply agreement with the Act Party.
10 Dec 18 - Climate minister James Shaw arrives in Poland today for international climate negotiations. This time last year he was a brand-new minister, just three weeks into the job and announcing on the world...
6 Dec 18 - New reports on drought and sea-level rise highlight New Zealand's lack of preparation for the impacts of climate change.
30 Nov 18 - Treasury has suggested the Government delay setting a 2050 emissions reduction target, saying giving the decision to the yet-to-be-established climate commission would allow more time to decide by...
29 Nov 18 - A new science paper spelling out why animal agriculture will have to be severely curtailed if the Paris Agreement targets are to be met could have huge implications for New Zealand.
20 Nov 18 - One hundred and fifty New Zealand academics calling for "emergency" action on climate change say economic growth has to stop.
5 Nov 18 - Nitrogen inhibitors could be in use on New Zealand farms again by 2020, farmers say.
25 Oct 18 - Tougher resource management rules and incentives to store carbon in native forests are among just-released recommendations to protect New Zealand's native species from climate change.
19 Oct 18 - New Zealand's consumption of fossil fuels is climbing, new figures show.
---