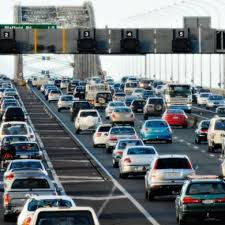 Friday - New Zealand's consumption of fossil fuels is climbing, new figures show.

17 Oct 18 - Five of the country's biggest users of natural gas want the Government's ban on exploration for new reserves put on hold while a "detailed" assessment of the role of gas is carried out.
16 Oct 18 - By ADELIA HALLETT | Today is the funeral of a man who pushed, to the best of his scientific and political ability, to get action on climate change.

12 Oct 18 - By publisher ADELIA HALLETT | Depending on your viewpoint, the world moved closer to – or further away from – climate destruction this week.

8 Oct 18 - The International Panel on Climate Change's 1.5deg report delivers a wake-up call for two of New Zealand's biggest industries – agriculture and tourism.

8 Oct 18 - Keeping global warming to no more than 1.5deg is possible and sensible, but it will not be easy, the International Panel on Climate Change says.

3 Oct 18 - By publisher ADELIA HALLETT | One of the most important scientific papers ever produced will be released on Monday, and the ramifications for New Zealand could be huge.
---
2 Oct 18 - Scientists in the United States and Saudi Arabia have harnessed the abilities of both a solar cell and a battery in one device - a "solar-flow battery" that soaks up sunlight and efficiently stores...
1 Oct 18 - The world must return to multilateralism if it is to combat climate change, says Prime Minister Jacinda Ardern.
28 Sep 18 - Companies are being told to take a hard look at what they can do for New Zealand's struggling biodiversity – because it's good for business.
17 Sep 18 - By SIR ALAN MARK | After decades of sitting on our hands, the simple the act of commissioning an inquiry into becoming a low-carbon economy has been hugely positive on public perception.
14 Sep 18 - The man who got politicians from both sides of Parliament to agree on climate change says there might be a third option for dealing with New Zealand's greenhouse gas emissions.
14 Sep 18 - Ground-breaking research suggesting New Zealand's native forests store more carbon than believed is being stepped up as the country pushes to carbon neutrality.
12 Sep 18 - Feeding animals a genetically engineered high-energy ryegrass could cut greenhouse gas emissions from New Zealand farms by more than 20 per cent, the Government has been told.
11 Sep 18 - A third investigation says New Zealand must make drastic cuts to methane emissions.
3 Sep 18 - El Niño and La Niña – the weather patterns that bring New Zealand droughts on the one hand and storms on the other – will get worse as the climate warms, scientists say.
29 Aug 18 - Bioenergy production using wood from locally grown and sustainably managed forests can provide one of the lowest-carbon energy options for New Zealand, Scion says.
8 Aug 18 - Allowing the world to warm by even 2deg could threaten the existence of humans.
1 Aug 18 - The Paris Agreement cannot be met without cutting methane emissions, the Government has been told.
---