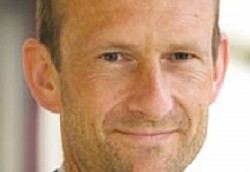 11 Jul 19 - Methane from farm animals in New Zealand is doing more damage to the climate than the combined impacts of all other greenhouse gases, a new analysis says.

5 Jul 19 - The zero-carbon bill might not fulfil New Zealand's international obligations on climate change, the Government is being told.

4 Jul 19 - Farmers say they are prepared to cut methane emissions by 10 per cent by 2050 – well short of the target the Government intends imposing.

4 Jul 19 - The Government is coming under increasing pressure to provide local councils with the skills and resources they need to deal with the impacts of climate change.

2 Jul 19 - By SARAH GARD | Pasture management, alongside livestock solutions, shouldn't be overlooked as a tool for mitigating climate change.
28 Jun 19 - Scientists are claiming a breakthrough in the quest to cut methane emissions from animals.
24 Jun 19 - The Government's target of cutting methane emissions by 10 per cent by 2030 is not set in stone, the climate minister says.
---
19 Jun 19 - New Zealand's net greenhouse gas emissions might not peak until 2035 under current policies, the Government says.
14 Jun 19 - Spot NZUs opened at $22.50 bid and $23.15 offered this morning, after last fixing at $22.90.
11 Jun 19 - Just one per cent of global greenhouse gas emissions are at prices likely to drive the emissions cuts needed to preserve life as we know it, the World Bank says.
7 Jun 19 - Half of the people living in New South Wales' coastal communities think rising sea levels will not affect them, and a quarter of accommodation businesses on the coast are unsure if sea-level rise is...
5 Jun 19 - Two scientists have developed a device that captures the electrical charge from falling snow.
5 Jun 19 - The rate that the Pacific Ocean takes up human-caused emissions of carbon has increased between 1991 and 2017, a new study finds.
4 Jun 19 - Soils could store more carbon if they were managed better, scientists say.
31 May 19 - Ten years ago, a person claiming to be the Act Party's assistant climate change spokesperson was describing climate science as being as "credible as Peter Dunne's hairdo".
27 May 19 - Got an idea to save the world? It might just qualify for support under a new billion-dollar scheme.
23 May 19 - The gap between New Zealand's international emissions reduction pledge and what it plans to do at home is big enough to drive an electric bus through.
21 May 19 - In Finland, end-of-life textiles no longer end up in landfills, but there is still a lot of room for improved efficiency in their recycling and reuse.
13 May 19 - Organic farmer and former Green Party co-leader JEANETTE FITZSIMONS says farmers can cut methane now while increasing farm profits.
---