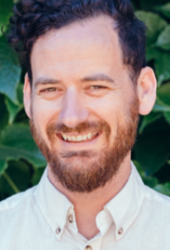 Thursday - New Zealand's partial ban on new oil and gas exploration is driving the electricity market away from gas and towards renewables, says an energy market innovator.
Wednesday - Auckland Council has unveiled a plan it says will prepare the city to cope with the impacts of climate change and cut its emissions.

11 Jun 19 - Ten years ago, experts were saying that a quarter of the world's fossil-fuel emissions could be offset by changing the way we farm.

10 Jun 19 - The farming sector isn't the only industry that should be targeted for methane reductions, the National Party says.

4 Jun 19 - Ten years ago, the Government announced the establishment of an international research centre to find ways to reduce greenhouse gas emissions from agriculture.

30 May 19 - The Government's $100 million Green Investment Finance fund says it is about to start investing.

30 May 19 - Dunedin mayor Dave Cull welcomed minerals sector executives to his city this week by telling them he backed the anti-fossil-fuel protesters trying to stop them.
---
30 May 19 - By BRIAN EASTON | Can we consume limited resources forever? Is economic growth just a Ponzi scheme in which we borrow from the future? Is economic growth as we know it coming to an end?
28 May 19 - New Zealand's trade-exposed industrial emitters – who between them are given more than five million free carbon credits a year – have produced a plan to help to cut the country's greenhouse gas...
28 May 19 - New Zealand's largest private energy company is increasing its investment in renewables.
27 May 19 - The mining sector is positioning itself as part of the solution to climate change, as protesters gear up to disrupt the industry's annual gathering this week.
27 May 19 - Got an idea to save the world? It might just qualify for support under a new billion-dollar scheme.
24 May 19 - Companies in New Zealand could face compulsory climate-risk disclosure through new accounting standards.
21 May 19 - National Party MPs are meeting this morning to decide whether they will support the Government's zero carbon bill.
17 May 19 - The Government is exposing the country to significant risk by delaying changes to the carbon pricing regime, says one of the architects of the Emissions Trading Scheme.
15 May 19 - Technologies like turning human waste into electricity could meet a large chunk of the Government's 2030 methane reduction target.
14 May 19 - United Nations Secretary-General Antonio Guterres says income taxes should be replaced with carbon taxes.
13 May 19 - Organic farmer and former Green Party co-leader JEANETTE FITZSIMONS says farmers can cut methane now while increasing farm profits.
13 May 19 - United Nations Secretary-General Antonio Guterres is praising New Zealand's efforts on climate change.
---