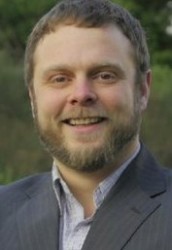 Thursday - Requiring all new buildings to be carbon-neutral is the most cost-effective emissions-reduction action New Zealand can take, the Government is being told.

28 Aug 18 - Companies might be cherry-picking sustainability measures that make them look good, with greenhouse gas emissions one of the least-reported factors.

23 Jul 18 - Cross-party talks on the Zero Carbon Bill could be under way within a month.

18 Jul 18 - Consultation on the next review of the Emissions Trading Scheme will start next month.

20 Jun 18 - By JONATHAN McKEOWN | It is always refreshing when structures and processes work as they were designed to. It's an absolute triumph when it involves the public sector, an industry body and business.

12 Jun 18 - Climate minister James Shaw has invited the National Party to help him to draft the Zero Carbon Act.
9 Apr 18 - New Zealand is calling for deeper emissions cuts from the international shipping industry.
---
29 Mar 18 - An immediate carbon price cap of $100 a tonne and a $25 price floor is needed if New Zealand is to be carbon-neutral by 2050, says former Environment Secretary Dr Roger Blakeley.
28 Feb 18 - Mike Bennetts is determined his company, Z Energy, will not have a Kodak moment.
27 Feb 18 - New Zealand could run its heavy vehicles on locally produced low-carbon biofuels – but only if the country decides collectively to act.
16 Feb 18 - The Southern Hemisphere's biggest deployment of pure-battery electric cars has been launched in Christchurch.
13 Feb 18 - Businesses are being told to price carbon into their forecasts now – regardless of whether they currently face a carbon price.
31 Jan 18 - Spot NZUs opened at $21.20 bid and $21.40 offered this morning, after last fixing at $21.22.
11 Dec 17 - Leading chief financial officers, chairs of pension funds and the chief executives of global accounting bodies – including one from New Zealand - are calling for transparency about carbon exposure.
1 Dec 17 - New Zealand is being challenged to show the world how to decarbonise without tanking.
3 Nov 17 - Wellingtonians want rooftop gardens – and the idea is being investigated by the city's university.
10 Oct 17 - New Zealanders are buying bigger cars, damaging the country's chances of cutting greenhouse gas emissions, say Toyota New Zealand chief Alistair Davis.
5 Oct 17 - Carbon prices of $100 a tonne - and possibly as high as $225 – are being foreshadowed in a new report.
5 Oct 17 - New Zealand will be stuck with high-emitting technologies if it doesn't move to cut emissions soon, the Parliamentary Commissioner for the Environment is warning.
---