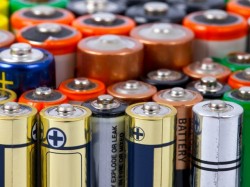 Friday - New Zealand researchers have created a new plant-based electrolyte that could be the key to making safer and more environmentally friendly batteries.

5 Nov 18 - Waste Management is to make sustainable procurement a priority.

30 Oct 18 - Decarbonising the New Zealand economy cannot be a repeat of Rogernomics, says Environment Secretary Vicky Robertson.

26 Oct 18 - Changes to the Crown Minerals Act that will see most new oil and gas exploration banned are the type of signals businesses need, says one of the people heading a ground-breaking finance sector project.

26 Oct 18 - Need help deciding whether or not to buy an electric vehicle?

25 Oct 18 - Tougher resource management rules and incentives to store carbon in native forests are among just-released recommendations to protect New Zealandís native species from climate change.

24 Oct 18 - New Zealand and Japan are working together to transition away from a reliance on fossil fuels with the signing of an agreement on hydrogen, says energy minister Megan Woods.
---
23 Oct 18 - Key companies and government officials are joining forces to prepare New Zealandís financial system for the low-carbon economy.
3 Oct 18 - By publisher ADELIA HALLETT | One of the most important scientific papers ever produced will be released on Monday, and the ramifications for New Zealand could be huge.
20 Sep 18 - Requiring all new buildings to be carbon-neutral is the most cost-effective emissions-reduction action New Zealand can take, the Government is being told.
28 Aug 18 - Companies might be cherry-picking sustainability measures that make them look good, with greenhouse gas emissions one of the least-reported factors.
23 Jul 18 - Cross-party talks on the Zero Carbon Bill could be under way within a month.
18 Jul 18 - Consultation on the next review of the Emissions Trading Scheme will start next month.
20 Jun 18 - By JONATHAN McKEOWN | It is always refreshing when structures and processes work as they were designed to. Itís an absolute triumph when it involves the public sector, an industry body and business.
12 Jun 18 - Climate minister James Shaw has invited the National Party to help him to draft the Zero Carbon Act.
9 Apr 18 - New Zealand is calling for deeper emissions cuts from the international shipping industry.
29 Mar 18 - An immediate carbon price cap of $100 a tonne and a $25 price floor is needed if New Zealand is to be carbon-neutral by 2050, says former Environment Secretary Dr Roger Blakeley.
28 Feb 18 - Mike Bennetts is determined his company, Z Energy, will not have a Kodak moment.
27 Feb 18 - New Zealand could run its heavy vehicles on locally produced low-carbon biofuels Ė but only if the country decides collectively to act.
---