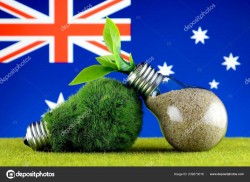 Monday - Australian businesses, unions, investors and environmentalists are joining forces in a call for a covid-19 pandemic economic recovery programme based on energy efficiency.
5 May 20 - The biggest overhaul of the Emissions Trading Scheme since it was gutted in 2010 is back before Parliament.

5 May 20 - Major investors are backing calls to make the covid-19 economic recovery consistent with cutting greenhouse gas emissions.

4 May 20 - Plans to fast-track some covid-19 recovery projects through the Resource Management Act are winning approval from business and environmentalists.
17 Apr 20 - The Government has two months to get emissions reductions into covid-19 economic recovery plans before the public starts getting angry and demanding a return to the way things were, says Z Energy chief executive Mike Bennetts.

16 Apr 20 - A company that imports insulation panels from Europe wants all small businesses to join it in cutting greenhouse gas emissions.
14 Apr 20 - The Climate Change Commission is calling on the Government to use its covid-19 recovery plan to kick-start the country's decarbonisation and says reform of the Emissions Trading Scheme should continue.
---
7 Apr 20 - Decisions about transport infrastructure must line up with the Paris Agreement – and that means people living and working in the same area and almost zero emissions from vehicles, the Government says.
31 Mar 20 - Reforming the Emissions Trading Scheme remains a priority for the Government, despite disruption caused by the covid-19 pandemic, says climate minister James Shaw.
26 Mar 20 - Changes to the Emissions Trading Scheme are in lockdown along with the rest of the country.
26 Mar 20 - By JIM SALINGER | This has been a strange period and I have been reflecting on the uptake of scientific facts and advice with the covid-19 pandemic.
25 Mar 20 - New Zealand's carbon markets will continue trading through the covid-19 pandemic shutdown.
20 Mar 20 - New Zealand could cut 1.5 million tonnes from its annual greenhouse gas emissions if it stopped wasting food, MPs say.
19 Mar 20 - The global economic downturn brought on by the Covid-19 pandemic is hitting carbon prices.
18 Mar 20 - The operator of a new carbon-trading platform says it is responding to demand from its customers.
17 Mar 20 - Transpower is moving into the carbon-trading business.
16 Mar 20 - New Zealand's national superannuation fund is hundreds of millions of dollars off because it has shed high-carbon investments, says chief executive Matt Whineray.
16 Mar 20 - Energy, transport, farming and forestry businesses are the first sectors to put their vision of a carbon-neutral New Zealand to the body charged with developing the country's carbon budgets.
4 Mar 20 - A think-tank being launched in Auckland today could give New Zealand – and the world – the tools it needs to make the hard decisions about climate change, says founder Professor Sir Peter Gluckman.
---