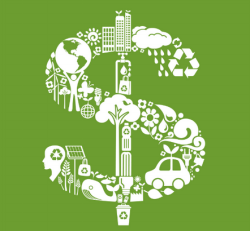 Thursday - Government officials have looked at cutting the allocation of free credits to some industrial emitters by between 1 per cent and 3 per cent a year.
14 Nov 17 - New Zealand might yet come good on the issue of dodgy carbon credits.

13 Nov 17 - European Union negotiators have agreed to a compromise on carbon market reforms, with the bloc keen for a deal this week to show leadership at UN climate talks in Bonn.
1 Nov 17 - Former climate minister Paula Bennett sought advice on forming a cross-party agreement on climate change.

25 Sep 17 - A party which has vowed to get rid of the Emissions Trading Scheme now holds the balance of power in New Zealandís Parliament.
19 Sep 17 - Ditching the Emissions Trading Scheme in favour of a carbon tax will not solve New Zealandís emissions woes, a new report says.

11 Sep 17 - Two of the parties that could be involved in any centre-left coalition after the election want to scrap the Emissions Trading Scheme.
---
1 Sep 17 - Heavily redacted documents give little clue what advice the Ministry for the Environment gave the Government on the scrapping of KiwiRail's electric engines.
30 Aug 17 - The Governmentís refusal to release a report on the impacts of climate change suggests it might contain something politically damaging, says constitutional law expert and former Prime Minister Sir...
16 Aug 17 - Eminent New Zealanders backed by 60 NGOs will tell MPs today what they should do about climate change.
31 Jul 17 - Seven weeks out from the general election, weíve finally got a political leader talking climate change policy Ė and itís Winston Peters.
27 Jul 17 - New Zealand should adopt a UK-style Climate Change Commission and all political parties should support it, says the Parliamentary Commissioner for the Environment.
25 Jul 17 - New Zealandís mayors want a national emissions reduction plan and a stocktake of the likely cost to the country of climate change Ė something Prime Minister Bill English has steadfastly rejected.
24 Jul 17 - The Ministry for the Environment has given the Government no advice on the climate implications of developing 13 new coal mines.
20 Jul 17 - Planning to cut New Zealandís greenhouse gas emissions in line with the countryís Paris Agreement commitments has been delayed because of the Ministry for the Environmentís heavy workload,...
18 Jul 17 - Officials will put a plan to cut New Zealandís appalling transport emissions to the Government before the end of the year.
13 Jul 17 - The pan-political Globe climate group says cutting New Zealandís greenhouse gas emissions to net-zero by 2050 is worth serious discussion.
10 Jul 17 - Climate-related disasters have cost New Zealand more than $150 million this year.
5 Jul 17 - Official advice on changes to the Emissions Trading Scheme has made its way from officials to ministers.
---