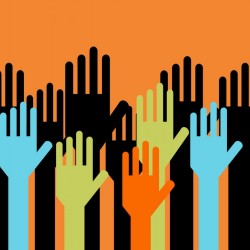 9 May 18 - Roughly half of the country thinks New Zealand has too many cows and nearly as many want a moratorium on new dairy conversions, a poll suggests.

7 May 18 - New Zealand's promise to be carbon-neutral by 2050 has earned it a rare positive mention in dispatches from Climate Action Tracker.

3 May 18 - All carbon capture and storage in New Zealand should qualify for credits under the Emissions Trading Scheme – no matter where the carbon comes from, the Productivity Commission says.

27 Apr 18 - The Productivity Commission's draft report will be high on the agenda for the National Party's Bluegreens forum in Christchurch this weekend.

27 Apr 18 - By publisher ADELIA HALLETT | Debate about whether New Zealand can decarbonise without going bankrupt should now be over.

26 Apr 18 - New Zealanders are more worried about climate change than they have been for six years.

3 Apr 18 - Environment minister David Parker says if you want to get his measure, look at the America's Cup deal he's just done.
---
27 Mar 18 - Climate minister James Shaw is meeting with some of the country's biggest industrial emitters – but isn't saying what they're discussing.
19 Mar 18 - By publisher ADELIA HALLETT | When it comes to action on climate change, we're pretty much back to where we were 10 years ago, when Carbon News started publishing.
19 Mar 18 - Climate and energy expert Professor RALPH SIMS explains why natural gas is not a "bridging" fuel between dirtier fossil fuels and low-carbon energy. Searching for it and using it, he says, will delay...
16 Mar 18 - Climate minister James Shaw appears to be convincing business he knows what he's doing.
7 Mar 18 - The climate commission should make recommendations on the Emissions Trading Scheme and the number of international credits used to meet New Zealand's targets, but control should stay firmly in the...
2 Mar 18 - By publisher ADELIA HALLETT | Yesterday, a young woman told an audience that included two Cabinet ministers that she was suffering from depression because of climate change.
1 Mar 18 - Fifteen per cent of global greenhouse gas emissions are now covered by trading schemes.
28 Feb 18 - Mike Bennetts is determined his company, Z Energy, will not have a Kodak moment.
14 Feb 18 - Climate change and related impacts like intense storms are now the greatest threats the world faces.
12 Feb 18 - Neoliberalism is failing to protect New Zealand's environment, warns a new paper on the future of environmental law.
9 Feb 18 - Industry and regulators should be given until 2020 to boost climate risk disclosure or face government intervention, Britain's Commons Environmental Audit Committee has been told.
2 Feb 18 - What kind of reception is climate minister James Shaw likely to be getting from the Iwi Leaders Group as they meet at Waitangi today?
---