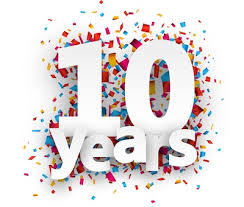 Monday - By publisher ADELIA HALLETT | When it comes to action on climate change, we're pretty much back to where we were 10 years ago, when Carbon News started publishing.

Monday - Climate and energy expert Professor RALPH SIMS explains why natural gas is not a "bridging" fuel between dirtier fossil fuels and low-carbon energy. Searching for it and using it, he says, will delay New Zealand reaching its Paris Agreement emissions reduction target.

16 Mar 18 - Climate minister James Shaw appears to be convincing business he knows what he's doing.

7 Mar 18 - The climate commission should make recommendations on the Emissions Trading Scheme and the number of international credits used to meet New Zealand's targets, but control should stay firmly in the hands of the Government, says new Parliamentary Commissioner for the Environment Simon Upton.

2 Mar 18 - By publisher ADELIA HALLETT | Yesterday, a young woman told an audience that included two Cabinet ministers that she was suffering from depression because of climate change.

1 Mar 18 - Fifteen per cent of global greenhouse gas emissions are now covered by trading schemes.

28 Feb 18 - Mike Bennetts is determined his company, Z Energy, will not have a Kodak moment.
---
14 Feb 18 - Climate change and related impacts like intense storms are now the greatest threats the world faces.
12 Feb 18 - Neoliberalism is failing to protect New Zealand's environment, warns a new paper on the future of environmental law.
9 Feb 18 - Industry and regulators should be given until 2020 to boost climate risk disclosure or face government intervention, Britain's Commons Environmental Audit Committee has been told.
2 Feb 18 - What kind of reception is climate minister James Shaw likely to be getting from the Iwi Leaders Group as they meet at Waitangi today?
1 Feb 18 - The country is split over the Government's plans to make New Zealand carbon neutral – despite most New Zealanders now realising it is the world's biggest problem.
24 Jan 18 - In recent months, our local supermarket has been purchasing silver beet wrapped in plastic.
15 Dec 17 - Lack of government leadership means New Zealand business, society, infrastructure and the land itself are exposed to billions of dollars worth of potential damage from the impacts of climate change,...
13 Dec 17 - In late 2015, officials gave new climate minister Paula Bennett as list of five things they thought should be done over the next two years.
4 Dec 17 - New climate minister James Shaw has a clear message for business: get your house in order because New Zealand is decarbonising ... fast.
22 Nov 17 - Climate change and other environmental risks now rank higher than economic issues in the minds of business and political leaders, according to a new report by New Zealand's dairy industry.
17 Nov 17 - New Zealand has just committed itself on the world stage to being carbon-neutral by 2050 and being a Pacific leader on climate change.
6 Nov 17 - This year's annual UN climate summit, the twenty-third Conference of the Parties to the United Nations Framework Convention on Climate Change (https://cop23.unfccc.int/) in UN jargon (or COP23 for...
---