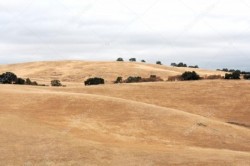 15 Dec 17 - Lack of government leadership means New Zealand business, society, infrastructure and the land itself are exposed to billions of dollars worth of potential damage from the impacts of climate change, the Government has been told.

13 Dec 17 - In late 2015, officials gave new climate minister Paula Bennett as list of five things they thought should be done over the next two years.

4 Dec 17 - New climate minister James Shaw has a clear message for business: get your house in order because New Zealand is decarbonising ... fast.

22 Nov 17 - Climate change and other environmental risks now rank higher than economic issues in the minds of business and political leaders, according to a new report by New Zealand's dairy industry.
17 Nov 17 - New Zealand has just committed itself on the world stage to being carbon-neutral by 2050 and being a Pacific leader on climate change.

6 Nov 17 - This year's annual UN climate summit, the twenty-third Conference of the Parties to the United Nations Framework Convention on Climate Change (https://cop23.unfccc.int/) in UN jargon (or COP23 for short), starts on 6 November – and for once it may have an unusual spring in its step.

6 Nov 17 - WASHING DC has become the latest testing ground for what happens when technology and good intentions meet the real world.
---
1 Nov 17 - Former climate minister Paula Bennett sought advice on forming a cross-party agreement on climate change.
1 Nov 17 - The new government says it will pull climate policy into line with Pacific aspirations.
30 Oct 17 - New Zealand cannot afford an Emissions Trading Scheme that doesn't work, say the guardians of the $36.4 billion New Zealand Superannuation Fund - and that means bringing the agricultural sector into...
19 Oct 17 - Whichever political party forms a government this afternoon has a critical job preparing New Zealand for the impacts of climate change and in getting the country's emissions under control.
17 Oct 17 - Acting climate minister Paula Bennett will deliver New Zealand's opening statement at the pre-COP climate talks in Fiji today.
16 Oct 17 - Spending up to $20 billion on buying foreign carbon credits will be a "severe imposition" on the economy and will delay New Zealand's decarbonisation, warns our former climate ambassador.
12 Oct 17 - Politicians negotiating to form a new government have again been told that action on climate change is a priority for business and society.
11 Oct 17 - The National Party should support a climate commission, says a former Conservative British Cabinet minister.
11 Oct 17 - Westpac supports New Zealand adopting a United Kingdom-style climate commission and budget setting.
5 Oct 17 - Carbon prices of $100 a tonne - and possibly as high as $225 – are being foreshadowed in a new report.
5 Oct 17 - New Zealand will be stuck with high-emitting technologies if it doesn't move to cut emissions soon, the Parliamentary Commissioner for the Environment is warning.
29 Sep 17 - The next three years are more than an electoral cycle; they make up the period that could determine – quite literally – what sort of world we live in. And that's what should be on the minds of...
---