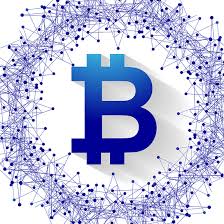 Thursday - Businesses will soon be able to price and trade carbon without the help of governments by using blockchain technology, says a social enterprise about to launch a new carbon platform.

8 Nov 18 - New oil and gas exploration is now banned from New Zealandís waters and from most of its land.

2 Nov 18 - Business New Zealand doesnít support any of the Governmentís proposed 2050 emissions reduction targets, saying they are based on wishful thinking and magic.
16 Oct 18 - By ADELIA HALLETT | Today is the funeral of a man who pushed, to the best of his scientific and political ability, to get action on climate change.

15 Oct 18 - New Zealandís monetary policy system is a good model for the Zero Carbon Act, says the countryís stock exchange.

9 Oct 18 - The Government backs emissions cuts in line with keeping global warming to no more than 1.5deg, and says negotiations with the National Party for cross-party agreement on climate policy are going well.

4 Oct 18 - The Governmentís plans to lock climate policy into long-term legislation Ė and to include all methane Ė has overwhelming public support.
---
2 Oct 18 - Political and energy sector leaders from across Asia and the Pacific will converge in Wellington later this month to talk about the implications on the regionís energy systems of the low-carbon...
27 Sep 18 - Prime Minister Jacinda Ardern has told world leaders they will have to compromise their countryís positions if the Paris Agreement is to come into force.
17 Sep 18 - By SIR ALAN MARK | After decades of sitting on our hands, the simple the act of commissioning an inquiry into becoming a low-carbon economy has been hugely positive on public perception.
6 Sep 18 - New Zealand is backing other Pacific nations calling for the United Nations to up its game over the security threats posed by climate change.
4 Sep 18 - Carbon prices of $200 a tonne, the end of fossil-fuels and agriculture subject to carbon pricing are on the cards if the Government picks up a new report.
1 Aug 18 - The Paris Agreement cannot be met without cutting methane emissions, the Government has been told.
31 Jul 18 - Green Party co-leader James Shaw might be the climate minister, but itís in his statistics portfolio that he is about to change everything.
18 Jul 18 - Consultation on the next review of the Emissions Trading Scheme will start next month.
6 Jul 18 - One of the 53 big companies stepping up to publicly support the Zero Carbon Bill says it doesnít want New Zealandís climate policy to end up like that of Australia.
27 Jun 18 - The future of low-emissions transport is not necessarily electric, car makers are telling the Government.
27 Jun 18 - By Toyota NZ chief executive ALASTAIR DAVIS | The Productivity Commissionís draft on the move to a low-carbon emission economy through a Zero Carbon Act is a sound report on what lies ahead.
25 Jun 18 - The Government might increase New Zealandís 2030 emissions reduction target.
---