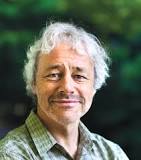 Today 11:00am - Following today's planned climate emergency declaration, New Zealand will have to face up to the fact it has one of the worst climate records of industrialised nations.

Tuesday - Britain is preparing to announce its first solo carbon-cutting pledge to the Paris climate agreement, in a tight political manoeuvre ahead of an ambition summit on December 12.

Monday - By PATTRICK SMELLIE | There was an outburst of skeptical tongue-clicking last Thursday when Climate Change Minister James Shaw announced New Zealand will this week declare a state of 'climate emergency'.

Friday - Climate minister James Shaw appears to be sticking with the new bullish approach he's adopted since the election.

Friday - News that two more reactors in the United Kingdom are to shut down on safety grounds earlier than planned has capped a depressing month for nuclear power in Europe.

24 Nov 20 - Extinction Rebellion is launching a campaign of financial civil disobedience aimed at exposing the "political economy's complicity" in the unfolding ecological crisis.

20 Nov 20 - Carbon tariffs at the border are on the Government's agenda this term to protect the country's steel, aluminium and cement industries as they decarbonise.
---
17 Nov 20 - New Zealand's failure to seriously address its emissions problem through the 2010s has come under fire from two politicians whose attempts to effectively price carbon were thwarted by National...
13 Nov 20 - Britain wants New Zealand to do more on climate change, calling on companies to be carbon-neutral by 2040 and "welcoming" the country's review of its 2030 emissions target.
12 Nov 20 - The Climate Change Commission could be given the ability to manage carbon prices if its carbon budget recommendations are not followed by politicians, the climate minister says.
11 Nov 20 - Large companies and financial institutions in the UK will have to come clean about their exposure to climate risks within five years under the terms of a tougher regime announced.
10 Nov 20 - Ten years ago, United States businesses were calling time on that country's only national carbon market, the Chicago Climate Exchange, blaming the failure of Congress to pass emissions-trading...
9 Nov 20 - Prime Minister Jacinda Ardern expects new United States President Joe Biden to act on climate change.
4 Nov 20 - It's election day in the United States, with results expected to start coming through from midday New Zealand time. Regardless of who wins, the US will leave the Paris Agreement tomorrow, and getting...
3 Nov 20 - The Government appears to have emissions from energy in its sights as it seeks to finally make real cuts in the country's emissions.
2 Nov 20 - Climate minister James Shaw is seeking new advice from officials on including a technical reserve price in the new carbon-auctioning regime.
30 Oct 20 - We should know on Sunday whether James Shaw will remain the country's climate minister.
28 Oct 20 - The Government's decision to auction large amounts of carbon credits without a technical reserve price in place poses a new downside risk to prices, warns the founder of one of New Zealand's...
27 Oct 20 - The Government can and should pass legislation allowing it to set reserve prices when it auctions carbon credits, National says.
---