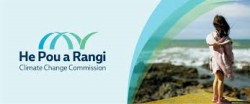 Thursday - The Climate Change Commission's failure to release all aspects of the models underlying its draft budget dominated Parliament's Environment Committee this morning.

Wednesday - Reports that Britain's prime minister, Boris Johnson, is considering calling for carbon border levies at the G7 summit to be held in London in June have produced a predictable reaction from the Australian government.

16 Feb 21 - If you are planning on taking part in the country's first carbon auction, you have until March 10 to hand over your collateral.

15 Feb 21 - Some of our largest emitters report their financial results to the sharemarket this week.

12 Feb 21 - The United States − per head of population perhaps the world's most prodigal emitter of greenhouse gases − can reverse that and have a carbon-free future within three decades, at a cost of no more than $1 per person per day.

12 Feb 21 - Ten years ago, the Green Party was accusing the National Government of using tricky accounting to disguise the fact New Zealand's greenhouse gas emissions would be higher in 2050 than they were in 1990.

11 Feb 21 - Carbon market participants have 10 days to have a say on plans to include a confidential price reserve in the country's new auctioning regime.
---
10 Feb 21 - The National Party says it will support sending a law to stop gaming of the carbon markets to a select committee, but wants to know how the Government got itself in such a pickle.
5 Feb 21 - A law change to stop carbon credits being sold in Government auctions at well below secondary-market prices has made it into Parliament.
4 Feb 21 - We need more than electric cars to save us - it's time to think about a whole new transport system, says applied mathematician Professor Robert McLachlan.
29 Jan 21 - Domestic carbon prices could go above $50 a tonne even if the new cost-containment reserve is triggered.
28 Jan 21 - The Government is pre-empting likely criticism from the Climate Change Commission by today announcing a suite of policies tackling greenhouse gas emissions from transport.
27 Jan 21 - National Party leader Judith Collins says climate change is important, but it's not in her list of top-five priorities.
26 Jan 21 - Welcome to 2021 – the year in which we will get our first hard look at the size of the job in front of us.
22 Jan 21 - The United States' return to the Paris Agreement is vital to the next round of negotiations, says former New Zealand climate ambassador Dr Adrian Macey.
21 Dec 20 - The first Government auction of carbon credits, scheduled for March 17, will take place with a technical reserve price in place after all.
14 Dec 20 - Believe it or not, a 54 per cent rise in the price of NZUs this year does not make 2020 the year of the biggest gains.
8 Dec 20 - Greater Wellington Regional Council will debate today whether it should sell millions of dollars worth of carbon credits or hold them and wait for prices to go higher.
2 Dec 20 - Following today's planned climate emergency declaration, New Zealand will have to face up to the fact it has one of the worst climate records of industrialised nations.
---