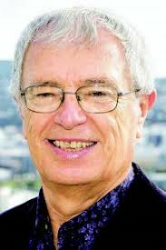 29 Mar 18 - An immediate carbon price cap of $100 a tonne and a $25 price floor is needed if New Zealand is to be carbon-neutral by 2050, says former Environment Secretary Dr Roger Blakeley.

19 Mar 18 - By publisher ADELIA HALLETT | When it comes to action on climate change, we're pretty much back to where we were 10 years ago, when Carbon News started publishing.

19 Mar 18 - Climate and energy expert Professor RALPH SIMS explains why natural gas is not a "bridging" fuel between dirtier fossil fuels and low-carbon energy. Searching for it and using it, he says, will delay New Zealand reaching its Paris Agreement emissions reduction target.

1 Mar 18 - Fifteen per cent of global greenhouse gas emissions are now covered by trading schemes.

27 Feb 18 - Primary industries contribute nearly two-thirds of the country's greenhouse gases but account for less than 8 per cent of economic production, new figures show.

25 Jan 18 - Big diet changes – possibly incentivised by taxes on foods with a high carbon footprint - are coming if the world is to avoid dangerous levels of climate change, scientists say.

4 Dec 17 - New climate minister James Shaw has a clear message for business: get your house in order because New Zealand is decarbonising ... fast.
---
10 Nov 17 - Contact Energy is getting a lot of attention for its pioneering green borrowing programme, certified by Climate Bonds Initiatives and launched in mid-August.
24 Oct 17 - Carbon looks set to break the $19 barrier today as the market adjusts to a new government with more ambition to address climate change.
25 Sep 17 - A party which has vowed to get rid of the Emissions Trading Scheme now holds the balance of power in New Zealand's Parliament.
22 Sep 17 - Political protests this week over fart taxes and water charges are at odds with research showing the agricultural sector knows it has to pay for its pollution.
19 Sep 17 - Ditching the Emissions Trading Scheme in favour of a carbon tax will not solve New Zealand's emissions woes, a new report says.
18 Sep 17 - United Future's new leader says he supports the Emissions Trading Scheme, the Zero Carbon Act and wants New Zealand to be carbon netural by 2050.
14 Sep 17 - Companies operating in New Zealand have been named as some of the most obstructive to global action on climate change.
11 Sep 17 - Two of the parties that could be involved in any centre-left coalition after the election want to scrap the Emissions Trading Scheme.
11 Sep 17 - The refusal by TVNZ to include The Opportunities Party in televised election debates does the public a disservice.
7 Sep 17 - New Zealand won't get more carbon-sequestering forests until land prices fall.
6 Sep 17 - National is taking a business-as-usual approach to climate policy, warning that Labour and the Greens would go too far if they got into government.
29 Aug 17 - Three-and-a-bit weeks out from the general election, what do we know about the parties' approach to climate change?
---