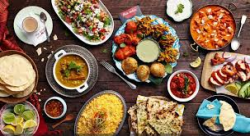 25 Jan 18 - Big diet changes – possibly incentivised by taxes on foods with a high carbon footprint - are coming if the world is to avoid dangerous levels of climate change, scientists say.

4 Dec 17 - New climate minister James Shaw has a clear message for business: get your house in order because New Zealand is decarbonising ... fast.

10 Nov 17 - Contact Energy is getting a lot of attention for its pioneering green borrowing programme, certified by Climate Bonds Initiatives and launched in mid-August.

24 Oct 17 - Carbon looks set to break the $19 barrier today as the market adjusts to a new government with more ambition to address climate change.

25 Sep 17 - A party which has vowed to get rid of the Emissions Trading Scheme now holds the balance of power in New Zealand's Parliament.

22 Sep 17 - Political protests this week over fart taxes and water charges are at odds with research showing the agricultural sector knows it has to pay for its pollution.
19 Sep 17 - Ditching the Emissions Trading Scheme in favour of a carbon tax will not solve New Zealand's emissions woes, a new report says.
---
18 Sep 17 - United Future's new leader says he supports the Emissions Trading Scheme, the Zero Carbon Act and wants New Zealand to be carbon netural by 2050.
14 Sep 17 - Companies operating in New Zealand have been named as some of the most obstructive to global action on climate change.
11 Sep 17 - Two of the parties that could be involved in any centre-left coalition after the election want to scrap the Emissions Trading Scheme.
11 Sep 17 - The refusal by TVNZ to include The Opportunities Party in televised election debates does the public a disservice.
7 Sep 17 - New Zealand won't get more carbon-sequestering forests until land prices fall.
6 Sep 17 - National is taking a business-as-usual approach to climate policy, warning that Labour and the Greens would go too far if they got into government.
29 Aug 17 - Three-and-a-bit weeks out from the general election, what do we know about the parties' approach to climate change?
25 Aug 17 - What will the political parties vying to run our country do about renewable energy?
22 Aug 17 - Is taxing or trading the best way to get New Zealand's emissions down?
7 Aug 17 - Profits from a rejigged Emissions Trading Scheme would be used to insulate and improve heating in rental housing under a Gareth Morgan-influenced government.
17 Jul 17 - A billion-dollar Green Infrastructure Fund and New Zealand at net-zero emissions by 2050 will be priorities for the Green Party in government.
5 Jul 17 - G20 countries have stepped up green finance, but their investment in fossil fuels remains so high that the "well below 2 degree" warming limits set in the Paris Agreement will be missed by a wide...
---