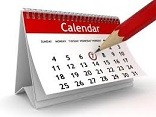 Today 10:00am - Simulated auctions of NZUs to test the new regime will be held tomorrow and on Thursday.

14 Dec 20 - Believe it or not, a 54 per cent rise in the price of NZUs this year does not make 2020 the year of the biggest gains.

14 Dec 20 - A training course on how to take part in the first Government auction of carbon credits will be held on Thursday.

11 Dec 20 - Scott Morrison has signalled Australia will not be granted a speaking slot at a climate ambition summit this weekend, despite telling Parliament a week ago he would attend to "correct mistruths" about the Government's heavily criticised record on emissions reduction.

10 Dec 20 - There's a serious mismatch between what New Zealand's Government identifies as the most pressing environmental issues, including climate change and freshwater quality, and the investments in environmental research it actually makes.

9 Dec 20 - Today is the fifth anniversary of the Paris Agreement on climate change – an event being marked by the group Parents for Climate Aotearoa (formerly Millions of Mothers) with a lunchtime toy picnic at Parliament.

8 Dec 20 - Former conservation and associate environment minister Eugenie Sage will chair Parliament's environment committee.
---
8 Dec 20 - Greater Wellington Regional Council's climate committee meets today.
8 Dec 20 - Australian Prime Minister Scott Morrison does not yet have a speaker's spot at a global climate ambition summit this weekend, despite telling his parliament last week he intended to use an appearance...
7 Dec 20 - Parliament sits tomorrow and Wednesday.
4 Dec 20 - The Christchurch office of the Accident Compensation Corporation is the target of 350 Aotearoa's fossil fuel-divestment campaign today.
3 Dec 20 - The Government will decide in March whether a carbon-neutral public service will include the State's investment portfolios.
3 Dec 20 - Speculation New Zealand will be excluded from global climate talks next week appears to have been premature.
3 Dec 20 - Climate activists from 350 Aotearoa take their action to the Accident Compensation Corporation's head office in Molesworth St, Wellington today, as they try to convince the State-owned insurer to...
2 Dec 20 - Following today's planned climate emergency declaration, New Zealand will have to face up to the fact it has one of the worst climate records of industrialised nations.
2 Dec 20 - Today is climate emergency day, when Prime Minister Jacinda Ardern will move in Parliament that New Zealand declares a climate emergency.
1 Dec 20 - Tomorrow's expected declaration by Parliament of a climate emergency in New Zealand should see an immediate scaling-up of investment in climate change funding and policies, businesses are telling...
1 Dec 20 - Climate activist organisation 350 Aotearoa will perform street theatre in the Octagon at lunchtime today in a bid to get the government-owned Accident Compensation Corporation to stop investing in...
30 Nov 20 - By PATTRICK SMELLIE | There was an outburst of skeptical tongue-clicking last Thursday when Climate Change Minister James Shaw announced New Zealand will this week declare a state of 'climate...
---