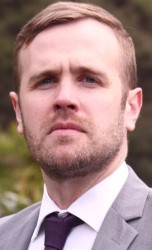 18 Sep 17 - United Future's new leader says he supports the Emissions Trading Scheme, the Zero Carbon Act and wants New Zealand to be carbon netural by 2050.

12 Sep 17 - If Sir Geoffrey Palmer had had his way, New Zealand would have already cut greenhouse gas emissions by 40 per cent.

11 Sep 17 - Two of the parties that could be involved in any centre-left coalition after the election want to scrap the Emissions Trading Scheme.

8 Sep 17 - New Zealand is burning more oil than ever, despite pledges to cut greenhouse gas emissions.

6 Sep 17 - National is taking a business-as-usual approach to climate policy, warning that Labour and the Greens would go too far if they got into government.

1 Sep 17 - Heavily redacted documents give little clue what advice the Ministry for the Environment gave the Government on the scrapping of KiwiRail's electric engines.

31 Aug 17 - Finalists in this year's Sustainable Business Network awards have just been announced.
---
29 Aug 17 - Three-and-a-bit weeks out from the general election, what do we know about the parties' approach to climate change?
25 Aug 17 - By publisher ADELIA HALLETT | A plan to lift the speed limit on some roads to 110 kilometres an hour is the latest example of New Zealand's lack of joined-up thinking on climate change.
25 Aug 17 - What will the political parties vying to run our country do about renewable energy?
23 Aug 17 - The Labour Party has told KiwiRail that if elected next month it will halt State-owned rail company's plans to ditch electric locomotives on the main trunk line.
21 Aug 17 - A commuter-train service between Auckland and Hamilton could slash 6000 tonnes off New Zealand's annual greenhouse gas emissions.
14 Aug 17 - The Government is promising to make a third of its car fleet electric by 2021 – despite saying last year that cash-strapped government departments couldn't afford to replace petrol cars, let alone...
7 Aug 17 - New Labour Party leader Jacinda Ardern has mentioned climate change a couple of times in passing, but the greatest issue facing humanity has yet to make it into her formal speeches and statements.
28 Jul 17 - There's no shortage of good intentions in Ireland's climate plan, but they are too vague to cut emissions significantly.
25 Jul 17 - New Zealand's mayors want a national emissions reduction plan and a stocktake of the likely cost to the country of climate change – something Prime Minister Bill English has steadfastly rejected.
18 Jul 17 - Officials will put a plan to cut New Zealand's appalling transport emissions to the Government before the end of the year.
17 Jul 17 - It's runs on the board this week for two leaders in The Count, our weekly tally of public statements about climate change by party leaders in the lead-up to the general election.
11 Jul 17 - New Zealanders are buying electric vehicles in "record" numbers, but they are not making a dent in the country's greenhouse gas emissions.
---