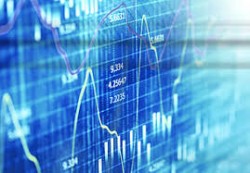 Today 9:00am - Key companies and government officials are joining forces to prepare New Zealand's financial system for the low-carbon economy.

Friday - New Zealand's consumption of fossil fuels is climbing, new figures show.
Thursday - Air pollution from vehicles and woodfires is affecting the climate and threatens the health of New Zealanders, a new report shows.
16 Oct 18 - By ADELIA HALLETT | Today is the funeral of a man who pushed, to the best of his scientific and political ability, to get action on climate change.

15 Oct 18 - The nation's mayors might on the front line for dealing with the impacts of climate change, but that doesn't mean they're going carbon-neutral in their choice of mayoral car.

12 Oct 18 - By publisher ADELIA HALLETT | Depending on your viewpoint, the world moved closer to – or further away from – climate destruction this week.

11 Oct 18 - Climate change has cost New Zealand at least $840 million over the past decade – prompting warnings at a business conference that adaptation to now-unavoidable impacts could cost more than cutting emissions.
---
10 Oct 18 - Cutting global emissions by 6 per cent a year should keep warming to no more than 1.5deg, one of New Zealand's top mathematicians has calculated.
10 Oct 18 - The National Party says it's going through a "metamorphosis" on climate change – and it appears to include accepting that the way New Zealand uses its land is going to change.
9 Oct 18 - The Government backs emissions cuts in line with keeping global warming to no more than 1.5deg, and says negotiations with the National Party for cross-party agreement on climate policy are going...
8 Oct 18 - The International Panel on Climate Change's 1.5deg report delivers a wake-up call for two of New Zealand's biggest industries – agriculture and tourism.
8 Oct 18 - Keeping global warming to no more than 1.5deg is possible and sensible, but it will not be easy, the International Panel on Climate Change says.
5 Oct 18 - Unions will put the Government on notice today over what they think a "just transition" to a low-carbon economy actually means.
4 Oct 18 - The Government's plans to lock climate policy into long-term legislation – and to include all methane – has overwhelming public support.
3 Oct 18 - By publisher ADELIA HALLETT | One of the most important scientific papers ever produced will be released on Monday, and the ramifications for New Zealand could be huge.
28 Sep 18 - Companies are being told to take a hard look at what they can do for New Zealand's struggling biodiversity – because it's good for business.
26 Sep 18 - The Ministry for the Environment says it likes environmental taxes – especially for dealing with climate change and water problems.
20 Sep 18 - Requiring all new buildings to be carbon-neutral is the most cost-effective emissions-reduction action New Zealand can take, the Government is being told.
17 Sep 18 - By SIR ALAN MARK | After decades of sitting on our hands, the simple the act of commissioning an inquiry into becoming a low-carbon economy has been hugely positive on public perception.
---