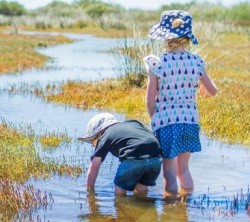 Today 1:00pm - Dairy farmers will have to disclosure how much synthetic nitrogen fertiliser they are putting on their land under new rules expected to clean up waterways and cut greenhouse gas emissions.

Today 1:00pm - New Zealand is to work with Singapore on developing international carbon markets and low-carbon technology such as hydrogen.
Today 1:00pm - Climate change is the top priority for sustainability professionals working in New Zealand, new research shows.

Tuesday - Bullet trains are back on Australia's political agenda. As the major parties look for ways to stimulate the economy after the COVID-19 crisis, Labor is again spruiking its vision of linking Melbourne, Sydney, Canberra and Brisbane with high-speed trains similar to the Eurostar, France's TGV or Japan's Shinkansen.

Monday - Replacing just 20 per cent of car miles travelled with e-bike travel could cut Britain's greenhouse gas emissions from transport by up to eight million tonnes a year, new research shows.
22 May 20 - The outcome of National's leadership stoush today is unlikely to affect the party's approach to climate policy.

22 May 20 - Waste Management has cut greenhouse gas emissions from its own operations – but emissions from the rubbish it deals with are climbing.
---
22 May 20 - A proposal for new trains to replace diesel engines with electric and expand Wellington's regional rail service has won Government funding – but only to see if the business case stacks up.
21 May 20 - New Zealand's dream of a hydrogen-powered economy is being driven by greedy oil industry investors and "enchanted" government officials, an energy analyst says.0
21 May 20 - Today is the last day for submissions on a new law aimed at smoothing out the supply of logs for the domestic wood industry.
20 May 20 - The global economic shutdown caused by the covid-19 pandemic cut the world's greenhouse gas by nearly 18 million tonnes a day – and the second-highest rate of reduction was in New Zealand.
20 May 20 - Submissions on the Forestry (Regulation of Log Traders and Advisers) Amendment Bill, introduced as part of last week's Budget, close tomorrow, when the Environment Select Committee will meet to...
19 May 20 - MPs take a break from Parliament this week, but will be back in the House next week.
18 May 20 - The Sustainable Business Council is calling for aa cross-party consensus over the spending of covid-19 pandemic recovery money on decarbonising the economy.
15 May 20 - Climate minister James Shaw must be pinching himself; the $50 billion the Government is pouring into digging the country out of the covid-19 pandemic financial hole dwarfs what money he had secured...
15 May 20 - Environmental Defence Society: A Green New Deal. Pleased with $1.1 billion to create 11,000 jobs "restoring the natural world". Hopes this reset of economic thinking will flow through to the...
14 May 20 - The Budget has come out with no real indication of the infrastructure projects the Government will back to stimulate the economy.
13 May 20 - New Zealand's only large biodiesel plant is being mothballed in a move the industry says is a direct result of the Government's failure to plan for the future of the country's energy production.
13 May 20 - Ammonia is unlikely to become a wonder-fuel in the near future, a New Zealand energy expert says.
---