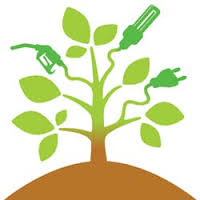 Friday - A cross-party report on how New Zealand can get to net-zero emissions in the second half of the century ignores some immediate opportunities, the Bioenergy Association says.

21 Mar 17 - New Zealand cannot cut greenhouse gas emissions in line with the Paris Agreement and keep farming the way it is now.

20 Mar 17 - Two major environmental reports and a new sustainability law are on the agenda this week.

20 Mar 17 - NZ Windfarms says its new commercial director, John Worth, will assume full responsibility for the company's daily operations, taking over from acting chief executive Stuart Bauld.

15 Mar 17 - The second round of Government funding for projects to get more electric vehicles on New Zealand's roads opens today.

8 Mar 17 - New Zealand needs to broaden use of renewable energy beyond the electricity generation, says the new energy minister - but she expects fossil fuels to stay in the mix.

7 Mar 17 - New Zealand's largest liquid-fuel retailer says it could build another six biodiesel plants – if it gets the right support.
---
6 Mar 17 - A company whose products are responsible for 9 per cent of New Zealand's greenhouse gas emissions is asking the public what it can do to reduce them.
6 Mar 17 - From today, electric vehicles are allowed in priority lanes on Auckland's roads – but only for two weeks.
3 Mar 17 - Electrifying the entire North Island rail network would cost more than $4.5 billion, says KiwiRail.
3 Mar 17 - What does a staple food such as bread have to do with global warming?
2 Mar 17 - New Zealand's own scientists' advice – that the country must move urgently to a low-carbon energy system – has been endorsed by the International Energy Agency, albeit in a sanitised way.
1 Mar 17 - New Zealand risks damaging its clean-and-green reputation by failing to cut its greenhouse gas emissions, the International Energy Agency warns.
1 Mar 17 - When it comes to reducing carbon emissions, one of the biggest hurdles is the world's addiction to flying.
1 Mar 17 - Liquid hydrogen might be the solution to the thorny problem of sustainable air travel.
27 Feb 17 - The European Parliament has lost patience with shipping industry inaction over climate change and has outlined plans to include vessels in its Emissions Trading System.
21 Feb 17 - The Government risks court action over its latest energy efficiency strategy, says energy campaigner Jeanette Fitzsimons.
21 Feb 17 - Concern about the environmental impact of industrialised farming through the use of pesticides and the destruction of the rainforest has even spread to Brazil's famous Rio carnival.
14 Feb 17 - Ski resorts all over the world are increasingly turning to expensive snow-making machines as the climate warms. This method uses so much fuel that it contributes to global warming.
---