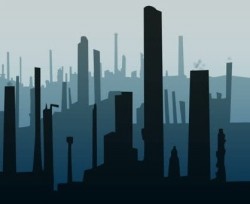 Tuesday - The Government might intervene in the market to lift carbon prices before 2020, but it has no plan to introduce a price floor.

31 Jul 18 - Green Party co-leader James Shaw might be the climate minister, but it's in his statistics portfolio that he is about to change everything.

25 Jul 18 - New Zealand and Australian investors with $10 trillion worth of assets are calling for a suite of policies to direct finance into the low-carbon economy.

20 Jun 18 - By JONATHAN McKEOWN | It is always refreshing when structures and processes work as they were designed to. It's an absolute triumph when it involves the public sector, an industry body and business.

5 Jun 18 - Companies with nearly $37 trillion under investment are calling on the world's governments to step up action on climate change to meet the Paris Agreement targets.

7 May 18 - New Zealand's promise to be carbon-neutral by 2050 has earned it a rare positive mention in dispatches from Climate Action Tracker.

30 Apr 18 - A meeting to hammer out the "operating manual" for the Paris Agreement starts in Bonn today.
---
10 Apr 18 - Businesses ignore carbon liability at the country's peril, an international investment organisation is warning.
13 Mar 18 - Microplastics are contaminating rivers as well as the ocean, say scientists.
14 Feb 18 - Climate change and related impacts like intense storms are now the greatest threats the world faces.
13 Feb 18 - Businesses are being told to price carbon into their forecasts now – regardless of whether they currently face a carbon price.
8 Feb 18 - New Zealand is one of the worst countries in the world when it comes to exceeding planetary boundaries, new research shows.
2 Feb 18 - New Zealand businesses that plan to wait for regulation before taking sustainability seriously are in for a rude awakening.
30 Jan 18 - When British economist Kate Raworth wanted to show where she saw economics going, she picked up a pencil and drew two circles, one inside the other.
30 Jan 18 - New Zealand and five small states in the area are among the handful of countries that have paid this year's dues to the United Nations' climate change work.
22 Jan 18 - New Zealand's greenhouse gas emissions blow-out continues unabashed, with net emissions expected to more than double by 2030, despite international pledges to cut them.
22 Jan 18 - Government policies – including the Emissions Trading Scheme - are expected to start making a dent in New Zealand's agricultural emissions over the next 12 years.
17 Nov 17 - New Zealand has just committed itself on the world stage to being carbon-neutral by 2050 and being a Pacific leader on climate change.
7 Nov 17 - The World Meteorological Organisation says 2017 is among the three warmest years recorded, with human wellbeing facing mounting risks.
---