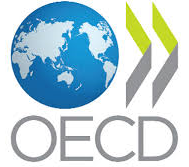 20 Mar 17 - Two major environmental reports and a new sustainability law are on the agenda this week.

16 Mar 17 - Without nature, humans could be neither healthy nor happy. And yet the natural world can be completely ransacked without causing even a tiny blip on our usual measures of economic progress or poverty.

14 Mar 17 - The biggest and worst droughts might not stay fixed in one place but can travel thousands of kilometres from their origin, according to a new study.

1 Mar 17 - When it comes to reducing carbon emissions, one of the biggest hurdles is the world's addiction to flying.

27 Feb 17 - The European Parliament has lost patience with shipping industry inaction over climate change and has outlined plans to include vessels in its Emissions Trading System.

24 Feb 17 - A leading UK voice in the debate on climate change says more attention should be paid to positive action being taken to tackle CO2 emissions in China rather than worrying about the US and Donald Trump.

21 Feb 17 - Concern about the environmental impact of industrialised farming through the use of pesticides and the destruction of the rainforest has even spread to Brazil's famous Rio carnival.
---
7 Feb 17 - OPINION | Tourism can be a force for good – depending how you do it, say World Tourism Organisation director-general TALEB RIFAI, United Nations Environment executive-director ERIK SOLHEIM and UNFCCC...
1 Feb 17 - Organisations, cities, industries, governments and others taking a lead on tackling climate change can nominate their game-changing projects for a United Nations award.
25 Jan 17 - By 2040, the number of electric cars in the world could have reached 715 million, says the International Energy Agency.
12 Dec 16 - A proposal to make the Government report on environmental and social progress alongside economic performance is to go before Parliament.
12 Dec 16 - Plant scientists in the US have devised a new way to enhance the efficiency of crops: tune up the biochemical machinery of plants such as wheat, rice, maize, or even cabbages, to make the best of the...
8 Dec 16 - Slick, glassy skyscrapers cast their shadows over the streets and spaces of cities all over the world.
6 Dec 16 - Nearly two dozen more stock exchanges are bringing in sustainability reporting standards – but NZX is not one of them.
2 Dec 16 - On average, one person is displaced each second by a disaster-related hazard. In global terms, that's about 26 million people a year.
23 Nov 16 - As summers get hotter, seas get warmer and extreme wind and rainstorms inflict ever-greater loss of human life and property, the World Meteorological Organisation is trying to develop an early...
22 Nov 16 - A New Zealand doctor told world leaders gathering in Marrakech that human rights must be protected as the world takes action on climate change.
18 Nov 16 - Green Party MP Dr Kennedy Graham, a former diplomat and veteran of international climate change negotiations, reports from the latest round, in Marrakech.
17 Nov 16 - New Zealand is extending its ratification of the Paris Agreement to include Tokelau.
---