NZ ETS background
For TZ1 background on the NZ ETS, TZ1 exchange operations and glossary please click here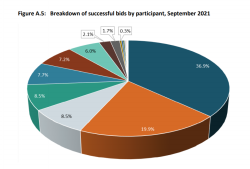 8 Oct 21 - Two of the 77 participants in September's ETS auction snaffled up a combined 56.8% of the 11.75 million NZUs on offer – which included the 7 million extra units released when the $50 cost containment reserve was breached

15 Jun 21 - NZUs fixed at $40.50 on both CommTrade and Carbon Match yesterday, an all time high but still only about half of what's being paid for carbon credits Europe and the UK.

7 Nov 17 - WANTING TO explain how an emissions tradiing regime can cut greenhouse gas emissions, or having trouble understanding it yourself?

14 Aug 09 - By Alex Koyfman. - What few understand today is that climate change is actually one of the most significant drivers of the economy that we're likely to see in our lifetimes.