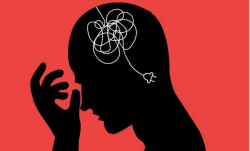 Thursday - Giving people individualized information about how an electric car's range matches up with their driving habits makes people more willing to buy an electric vehicle, according to a new study.

20 May 22 - Wetlands across the globe are in danger of drowning from rising seas. But for decades, scientists held out hope that another aspect of climate change—rising carbon dioxide (CO2)—could trigger extra plant growth, enabling coastal wetlands to grow fast enough to outpace sea-level rise. That helpful side effect is disappearing, they discovered in a new study published May 18.

13 May 22 - Is it game over for our attempts to avert dangerous climate change? For millions of people in India and Pakistan the answer is clearly yes as they continue to suffer from a record-breaking spring heatwave that is testing the limits of human survivability.

13 May 22 - The results of two studies published in the journals Science and Ecology Letters on May 12, 2022 – one focused on growth, the other on death – raise new questions about how much the world can rely on forests to store increasing amounts of carbon in a warming future. Ecologist William Anderegg, who was involved in both studies, explains why.

12 May 22 - What do bogs in Indonesia and mangrove forests in Central America have in common? They are both powerful carbon sponges, capable of sucking up greenhouse gases at up to five times the rate of a forest. And they are both disappearing at alarming rates.

11 May 22 - UK Met Office researchers say that there's now around a fifty-fifty chance that the world will warm by more than 1.5C over the next five years.

10 May 22 - Atmospheric carbon dioxide levels measured at Hawai'i's Mauna Loa Observatory breached 420 parts per million (ppm) in April for the first time in human history.
---
6 May 22 - Carbon dioxide is known to have a fertilizing effect on plant growth, and the gas is often added to greenhouse crops to help improve yields.
6 May 22 - Scientists have successfully switched on a plant gene in feed crops that could help reduce methane emissions from cattle and sheep.
12 Apr 22 - Hydrogen will be one of humanity's key weapons in the war against carbon dioxide emissions, but it must be treated with care. New reports show how fugitive hydrogen emissions can indirectly produce...
29 Mar 22 - Changing the genetic makeup of trees could supercharge their ability to suck up carbon dioxide. But are forests of frankentrees really a good idea?
28 Mar 22 - The deforestation of tropical areas is even more impactful on the climate cycle than previously thought, according to a March 2022 study published in
2 Mar 22 - Using a unique hydrogel, scientists in Saudi Arabia created a solar-driven system that successfully grows spinach by using water drawn from the air while producing electricity.
22 Feb 22 - Bacteria engineered to turn carbon dioxide into compounds used in paint remover and hand sanitiser could offer a carbon-negative way of manufacturing industrial chemicals.
22 Feb 22 - Over the past year, the world has experienced severe heatwaves, wildfires, and drought. As global temperature continues to creep upwards, these events will become more frequent and more extreme.
17 Feb 22 - A new study found that carbon, nitrogen and soil density in cleared forests reached 90% of levels in untouched forests after 1 to 9 years. They key was leaving them alone.
15 Feb 22 - Methane concentrations in the atmosphere have risen at a "dangerously fast" rate and now exceed 1,900 parts per billion, prompting some researchers to warn that climate change itself may be driving...
14 Feb 22 - The world's biodiversity is constantly being threatened by warming temperatures and extreme changes in climate and weather patterns.
11 Feb 22 - As global methane concentrations soar over 1,900 parts per billion, some researchers fear that global warming itself is behind the rapid rise.
---