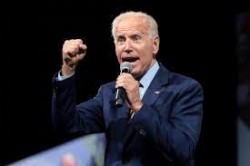 Wednesday - United States President Joe Biden is expected to announce "good news" on addressing a shortfall in a $100bn global climate fund, a UN official said on Monday following a closed-door meeting on the sidelines of the general assembly.

Wednesday - Prices for coal are surging around the world as a shortage of natural gas spurs demand for the dirtiest fossil fuel to generate electricity.

Wednesday - About 20% of carbon credits created under the federal Coalition's main climate change policy do not represent real cuts in carbon dioxide and are essentially "junk", new research suggests.

Wednesday - A central Queensland couple has become the first to sell carbon credits under the state government's Land Restoration Fund (LRF).

Wednesday - German activists have filed a lawsuit against automakers BMW and Daimler for refusing to tighten carbon emissions targets, the first time German citizens have sued private companies for exacerbating climate change

Wednesday - Media Release - As part of moves to reduce the use of harmful greenhouse gases, the Environmental Protection Authority (EPA) has released its third annual decision on special permits to import hydrofluorocarbons (HFCs).

Wednesday - Media Release - The Land Transport (Clean Vehicles) Amendment Bill will help New Zealand drive down transport emissions by cleaning up the light vehicle fleet, Transport Minister Michael Wood says.
---
Tuesday - Pressure is building on world leaders to rapidly ratchet up efforts to fight global climate change, a topic expected to top the agenda at the United Nations General Assembly
Tuesday - Climate-focused investment funds are undermining the fight against global warming by routinely engaging in greenwashing, academic research has claimed.
Tuesday - Decaying wood releases around 10.9 gigatons of carbon worldwide every year, according to a new study by an international team of scientists.
Tuesday - As far as the environment goes, carbon dioxide is probably public enemy number one. This makes it all the more ironic that the UK is currently suffering from a shortage of the gas, which experts warn...
Tuesday - The Last Generation, a six-strong group, is camping out near the Reichstag determined to force a commitment to limit global heating.
Monday - Last week, BloombergNEF's released estimates for its global benchmark that tracks the levelized cost of electricity, or LCOE, for utility-scale PV and onshore wind. The LCOE looks at the all-in cost...
Monday - Fossil fuel companies are suing governments across the world for more than US$18bn after action against climate change has threatened their profits, according to research conducted by campaign group...
Monday - Developed countries made almost no progress toward their goal of providing $100 billion a year to help poor countries tackle climate change, figures from the OECD showed on Friday.
Monday - Never before in German history has climate policy played a role as big as it does in 2021. Even after one and a half years of a turbulent pandemic, credible climate policies remain the yardstick many...
Monday - Sinking seaweed could sequester a lot of carbon, but researchers are still grappling with basic questions about reliability, scalability and risks.
Friday - The pace of climate change has not been slowed by the global COVID-19 pandemic and the world remains behind in its battle to cut carbon emissions, according to the United Nations.
Friday - The timing of the new defence deal between the US, UK and Australia has dismayed climate experts, who fear it could have a negative effect on hopes of a deal with China on greenhouse gas emissions...
---