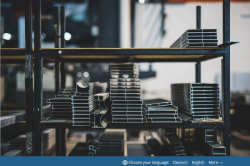 Today 10:30am - Researchers from the University of New South Wales (UNSW) predict that growth to 60TW of photovoltaics needed to rapidly reduce emissions to 'net zero' and limit global warming to <2 °C could require up to 486 Mt of aluminium by 2050. A key concern for this large aluminium demand is its large global warming potential.

Today 10:30am - With alternative coins flourishing and Central Banks designing their own digital currencies, there is a potential hard-backed currency which cannot be ignored: carbon. Using carbon to back a global currency would redistribute wealth, incentivize low carbon technology and avoid the environmental taxes which hit the world's poor the hardest, writes Australian economist Steve Keen.

Monday - AFTER years of hovering around the same price, the value of Australia's carbon credits has skyrocketed – tripling in the past year.

Monday - A Japanese-Australian venture producing hydrogen from brown coal is set to start loading its maiden cargo on the world's first liquid hydrogen carrier on Friday, in a test delayed by nearly a year because of the COVID-19 pandemic.
22 Dec 21 - Companies voluntarily buying up carbon offsets amid a flurry of pledges to hit net zero emissions by 2050 have pushed up Australia's official carbon price by 180% over the past year

13 Dec 21 - On Woomargama station 50 km north of Albury on the NSW-Victorian border, Clare Cannon is excited about the future.

8 Dec 21 - Every time new climate research is published, news headlines are posted or tweets are shared, a giant steel box perched on a granite plain in the Australian state of Tasmania will be recording it all.
---
6 Dec 21 - The pay of bank chief executives could be linked to climate change targets in the future, analysts predict, as lenders face growing investor scrutiny over their role in shifting the economy away from...
1 Dec 21 - THE RACE IS ON to respond to accelerating climate change with rapid and deep cuts to greenhouse gas emissions this decade, but the latest federal government data shows Australia's pollution is only...
30 Nov 21 - Climate change is the "overwhelming factor" driving the country's ever-more intense bushfires, Australian government scientists believe -- directly contradicting claims by the country's political...
26 Nov 21 - A new report has highlighted the escalating threats and harsh penalties facing those calling for climate action in Australia.
2 Nov 21 - If you examine the figures rather than the media release, it's clear the Coalition has given up on the Paris agreement, argues Greg Jericho.
28 Oct 21 - A group of Torres Strait Islanders living off Australia's north coast have filed a court claim against the Australian government, alleging it has failed to protect them from climate change which now...
27 Oct 21 - Leading global coal and gas supplier Australia has pledged to achieve net zero carbon emissions by 2050.
21 Oct 21 - Australia-based mining giant Rio Tinto has announced plans to cut direct carbon emissions 50 percent by 2030, ramping up previous targets as the firm tries to green its highly polluting operations.
18 Oct 21 - Australian mango growers are expecting the smallest harvest in at least two decades this summer, cherry farmers are losing trees and grape growers are contending with shortening harvest windows.
7 Oct 21 - Climate change-related disasters will cost Australia $73bn a year by 2060, even if action to curb emissions is taken now, a report has found.
30 Sep 21 - When world leaders like Joe Biden and Boris Johnson descend on Glasgow for the world's most significant meeting on climate in years, they could well come face to face with a billboard designed by an...
29 Sep 21 - As the warring parties in the Coalition debate the idea of a net zero carbon emissions policy, a number of questions remain unanswered. What would such a policy mean for Australian agriculture?
---