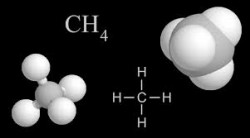 Tuesday - A scientific paper published by the Royal Society has estimated that removing a tonne of methane from the atmosphere could be worth as much as $US2700 a tonne.

Tuesday - Climate and energy policies are expected to loom large in talks to determine which parties will form Germany's next government, following a much-anticipated federal election on 26 September.

Tuesday - The carbon offset market may grow by as much as 50 times if companies are going to meet their 2050 net zero greenhouse gas emissions goals, according to the Bank of America.

Tuesday - South Africa and Zimbabwe have both announced ambitious Nationally Determined Contributions in the lead-up to COP-26.

Tuesday - A new study has found that up to 60% of China's development projects pose a threat to indigenous communities and the environment.

Tuesday - Media Release - A move by Vector to form a strategic collaboration with X, (formerly Google X) to work together on the virtualisation of the Auckland electricity grid highlights the type of innovation that can help decarbonise and decentralise the electricity system, says Energy and Resources Minister Megan Woods.

Tuesday - Media Release - Air New Zealand's journey to net-zero has reached another significant milestone today with the Airline and the Ministry of Business, Innovation and Employment (MBIE) joining forces to bring Sustainable Aviation Fuel (SAF) one step closer to becoming a reality in New Zealand.
---
Monday - A panel of 12 legal experts from around the world have released a proposed definition for a new international crime called "ecocide" covering "severe" and "widespread or long-term environmental...
Monday - Vanuatu is asking the International Court of Justice to issue an opinion on the rights of present and future generations to be protected from the adverse effects of climate change.
Monday - CLIMATE activists allied with Swedish teen campaigner Greta Thunberg were on Friday demonstrating in some 70 countries to demand global action ahead of a key summit in the United Kingdom
Monday - This week, as about 100 world leaders gather to attend the 76th session of the UN general assembly, a call for rich countries to urgently scale up assistance to help Africa address the twin...
Monday - Global fossil fuel subsidies amounted to $6 trillion in 2020, with more than 70 per cent reflecting "undercharging" for environmental costs, which makes it imperative to set the right price for fuels...
Friday - Treasurer Josh Frydenberg will prepare the way for Scott Morrison to take a target of net zero emissions by 2050 to Glasgow, when he warns on Friday capital inflow will be at risk if Australia is...
Friday - An increase in natural gas prices leads to price hikes across the US economy for home heating, fertilizer, chemicals—and wholesale electricity, because of the power sector's heavy reliance on...
Friday - Researchers are developing artificial intelligence that could assess climate change tipping points. The deep learning algorithm could act as an early warning system against runaway climate change.
Friday - Indigenous nations are at the frontlines of climate change, but they're also leaders in how to adapt to changing weather conditions and transition to renewable energy.
Friday - The rapid, radical decarbonisation needed to save the planet will cost a lot. Taxing multinationals and the wealthy properly can help pay for it, argues Eva Joly, a member of the Independent...
Friday - Media Release - Transport Minister Michael Wood needs to urgently clarify who will be exposed to his Car Tax, National's Transport spokesperson David Bennett says.
Thursday - SPOT NZUs opened at $63.75 bid and $65.00 offered on CommTrade this morning, after last fixing at $64.50
---