ETS review 2018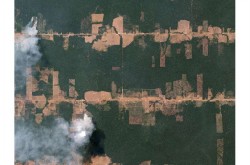 3 May 22 - Tropical regions of the world lost 11.1 million hectares of forest cover in 2021, new data shows, calling into question global pledges to end deforestation by 2030.

30 Nov 21 - Nearly three decades after the world first came together to address climate change, its impact on human health was a focus of talks this month in Glasgow, Scotland.

24 Nov 21 - From Big Oil to Big Tech, major companies are promising to go net zero and wash away their carbon sins. But critics say the corporate climate pledges are a smokescreen.
Your IP address: 35.170.82.159