News
Markets
News Direct
Trading
Market Players
Forum - your say
Job opportunities
Events
Carbon Market Directory
Books, Music and Films
Happy Christmas and enjoy your low-carbon holiday season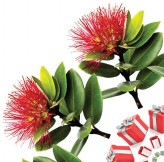 Carbon News wishes you a happy Christmas and a low-carbon New Year and holiday season. Today is our last edition for 2016. Our first edition for 2017 will be on January 23.
Daily New Zealand carbon market review from broker OMFinancial. OMF's live market prices service is here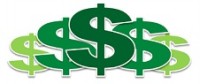 21 Dec 16 - Spot NZUs opened today at $17.00 bid and $17.10 offered, after last fixing at $17.05.
More OMF Market Review
21 Dec 16 - Carbon closes the year nearly twice the price it was fetching this time last year.

21 Dec 16 - A New Zealand MP is challenging United States president-elect Donald Trump to come to the Pacific and see the impacts of climate change for himself.

21 Dec 16 - The founder of the Unmask Palm Oil campaign and recent University of Auckland Business graduate Ben Dowdle has been awarded a Schwarzman Scholarship to China.

More Carbon News National
21 Dec 16 - Climate change is already beginning to alter the natural world. A study of 976 plant and animal species worldwide – freshwater, terrestrial and marine – reveals that local extinctions have happened in 47 per cent of their natural ranges.

21 Dec 16 - After more than a year of negotiations, EU member states have come up short in their efforts to find common ground on a carbon market reform seen as necessary if the ambitions of the Paris Agreement...

21 Dec 16 - As a famous old song says, they've got an awful lot of coffee in Brazil. But if the findings of New Zealand and Australian researchers are right, that will change over the next 30 years.

21 Dec 16 - A red alert, the highest level in the China's pollution warning system, has been issued in at least 23 cities as smog cancelled flights, shut factories and stopped traffic.

21 Dec 16 - Ten years of effort finally paid off for Las Vegas this week when officials announced the city government will now be powered entirely by renewable energy.

More Latest News
15 Dec 16 - The Government's plan to cut the emissions intensity from industrial heat...

15 Dec 16 - Scientists have calculated the mass of that unnatural achievement called the...

More Forestry News
19 Dec 16 - Labour Party leader Andrew Little says he's backing the low-carbon economy as...

19 Dec 16 - The climate portfolio is now held by the deputy prime minister – the highest...

More Energy
Login
Browse Stories by Topic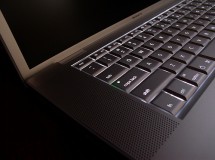 24 Nov 16 - YHA New Zealand is the first accommodation network in the world be certified by...

24 Nov 16 - Sharp Corporation's efforts to responsibly manage the environmental effects of...

10 Oct 16 - The Sustainable Business Network has won the Sustainability Support category in...

22 Sep 16 - Makers of a children's sunscreen marketed as "organic" have been warned by the...

12 Aug 16 - Kiwi clothing designer Karen Walker has certified that none of its garments are...

More News Direct
RSS Feeds