Markets
News Direct
Trading
Market Players
Forum - your say
Events
Carbon Market Directory
Books, Music and Films
Happy Christmas and enjoy your low-carbon holiday season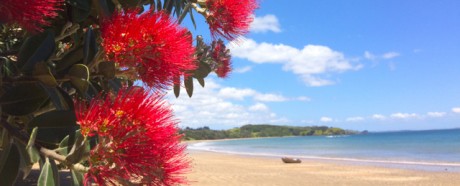 Carbon News wishes you a happy Christmas and a low-carbon New Year and holiday season. Today is our last edition for 2018. Our first edition for 2019 will be on January 22.
Daily New Zealand carbon market review from broker OMFinancial. OMF's live market prices service is here

21 Dec 18 - Spot NZUs opened at $25.00 bid and $25.10 offered this morning, after last fixing at $25.05.
More OMF market review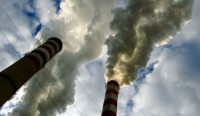 21 Dec 18 - The Government says the current cap on the price of carbon needs to stay in place while the Emissions Trading Scheme is reviewed.
More Carbon News national
21 Dec 18 - Miami's poor are being pressured to leave their high-ground homes as rising sea levels threaten the city's wealthy coastal suburbs.

21 Dec 18 - Even in a world with more intense rain, communities could begin to run short of water.

21 Dec 18 - Policymakers have severely underestimated the risks of ecological tipping points, according to a study that shows 45 per cent of all potential environmental collapses are interrelated and could...

21 Dec 18 - Strange as it might sound, the coal-promoting host of this year's climate negotiations, Poland, has one of the strongest carbon prices in the world.

21 Dec 18 - The deepest point on Earth is heavily polluted with plastic, scientists have discovered, showing how pervasively the world has been contaminated.

More Carbon News world
28 Nov 18 - A report out today saying that global emissions are rising again because of economic growth should be the bomb needed to blast us out of our self-congratulatory complacency.

12 Oct 18 - By publisher ADELIA HALLETT | Depending on your viewpoint, the world moved closer to – or further away from – climate destruction this week.

3 Oct 18 - By publisher ADELIA HALLETT | One of the most important scientific papers ever produced will be released on Monday, and the ramifications for New Zealand could be huge.

18 Jun 18 - By publisher ADELIA HALLETT | Is Opposition Leader Simon Bridges' offer to work with the Government on climate change policy worth any more than a dodgy hot-air carbon credit?

28 May 18 - By publisher ADELIA HALLETT | Debate about the future of oil prospecting in New Zealand is ignoring one very important point - the world is facing an emissions crisis, and the future does not include...

More Editorial comment
Login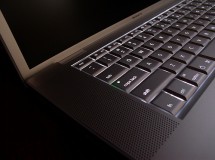 16 Aug 18 - Whangarei, winner of the most electric vehicle friendly town in New Zealand...
7 Mar 18 - Mercury has taken a step to inspire New Zealanders to embrace the future of...
1 Feb 18 - Australian technology company Calix says it has secured 3.4 million euros in...
24 Jan 18 - Swedish marine energy developer Minesto is intensifying activities in Taiwan to...
23 Jan 18 - Tesla has been confirmed as the battery provider for Mercury's scalable...
More News Direct
RSS Feeds